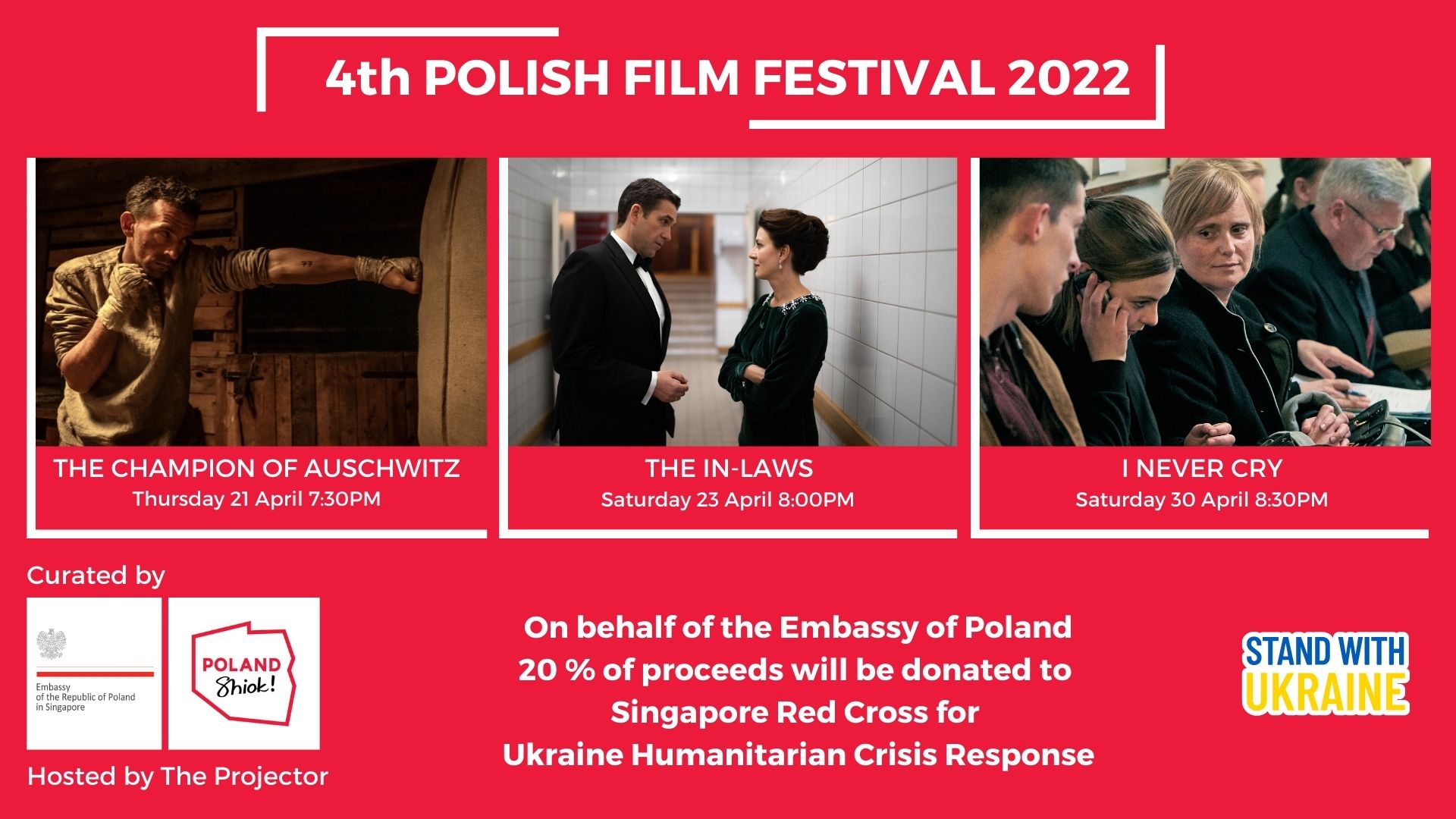 4th Polish Film Festival
WHEN
WHERE
The Polish Film Festival is back again as part of Poland SHIOK!
We #StandWithUkraine
20% of the value of tickets sold will be donated to Singapore Red Cross for
Ukraine Humanitarian Crisis Response
This year's edition features a selection of three contemporary films ranging from drama to comedies:
The story of the pre-war boxing champion Tadeusz "Teddy" Pietrzykowski, who in 1940 arrives with the first transport of prisoners to the newly created Auschwitz concentration camp. There, camp officers force him to fight for his and other prisoners' lives. However, with every win, he strengthens the hope that the Nazis are not invincible. The camp authorities subject Teddy to a final fight, the stake of which is not only his life and freedom but also the dignity and hope for the survival of the prisoners.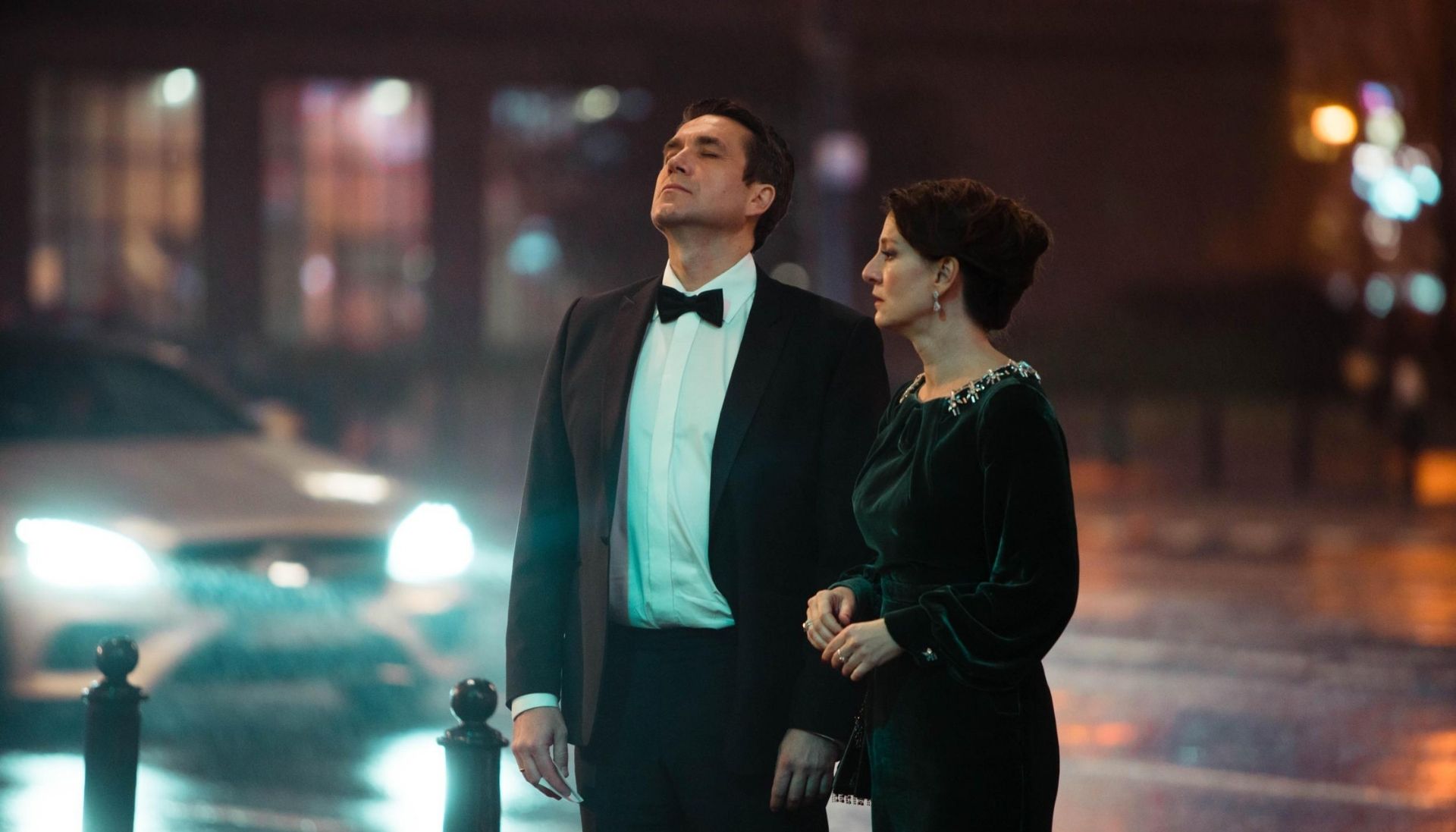 A rich couple's son deserts his fiancee at the altar. However, with guests coming from far away, the couple decide to proceed with lunch anyway. The parents of the almost-newlyweds meet, and the two polar-opposite couples find out what happened.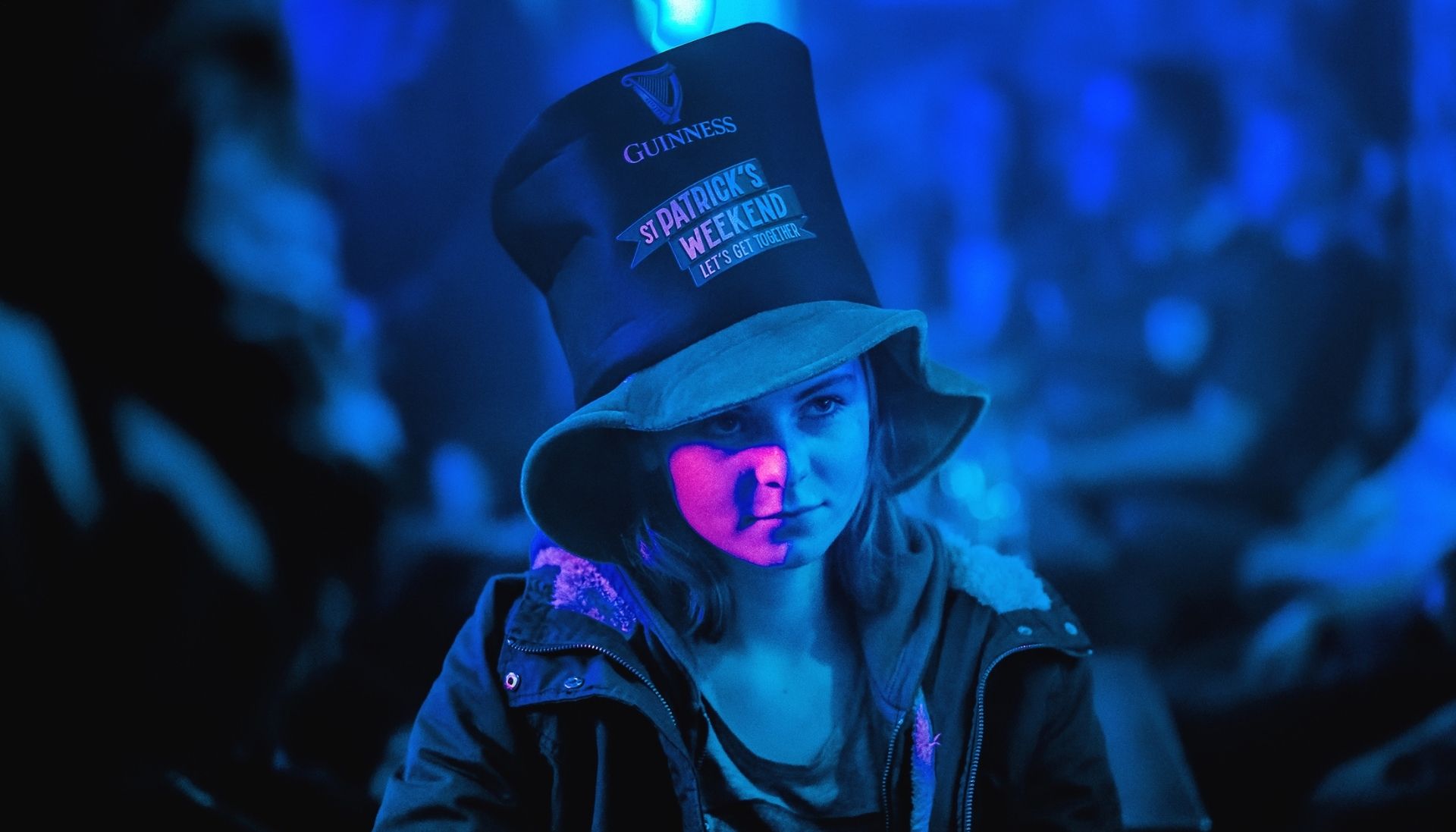 Ola must travel to Ireland to bring her father's body back to Poland after he died working at a construction site. But never mind her dad, Ola wants to know if he saved money for the car he had promised. Dealing with foreign bureaucracy in her own street-smart way, Ola learns that her biggest dream wasn't a car, but getting to know her dad.
All screenings at the Projector.
To buy tickets