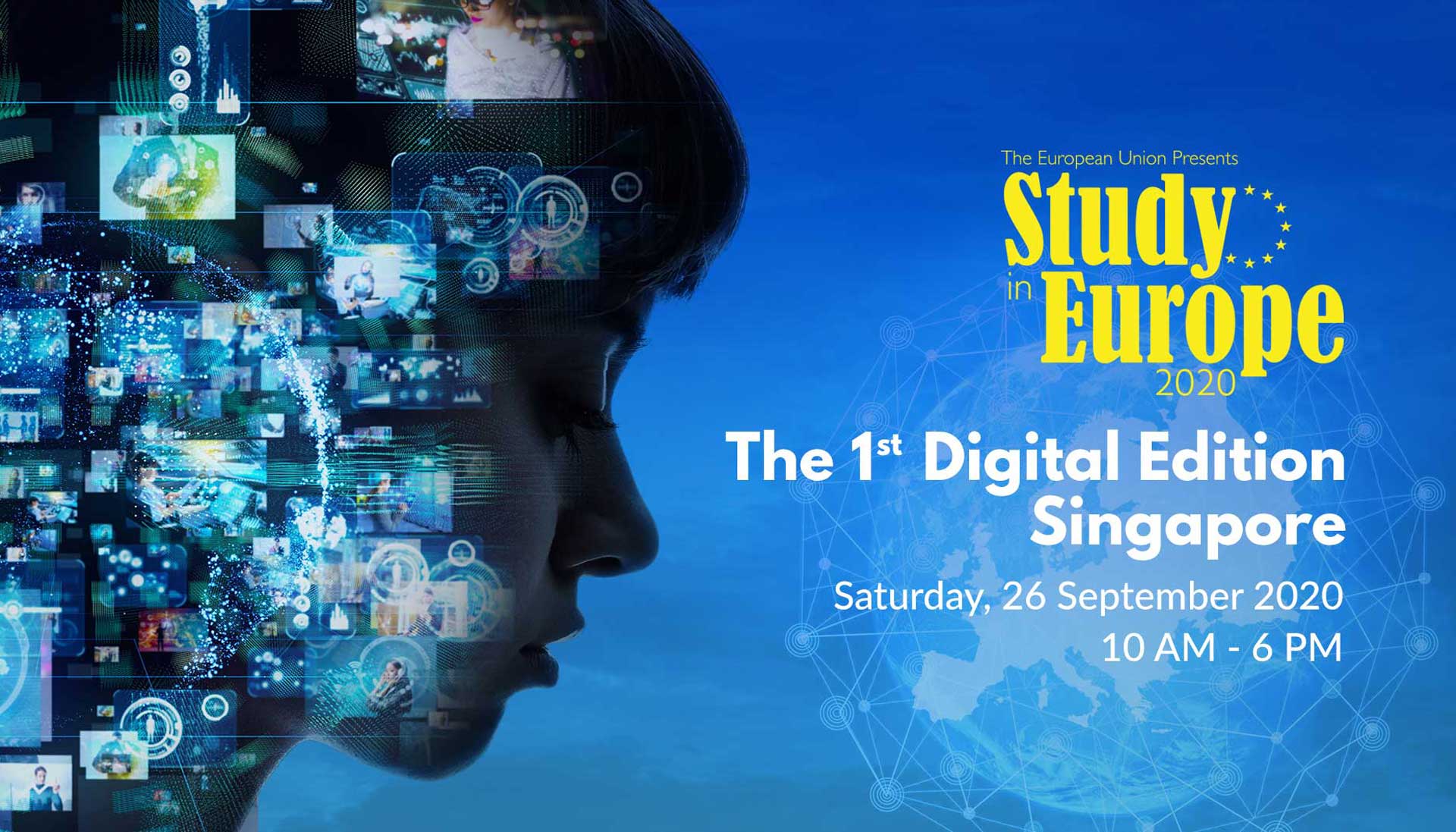 Study in Europe
WHEN
EVENT HAS ENDED/SEE THE REPORT
HERE
Visit POLAND at the first digital edition of Study in Europe education fair!
Study in Europe returns in 2020 for its 14th edition with a digital higher education fair on 26th September. With an all time high participation of 18 European countries, the 2020 edition of Study in Europe presents the many diverse study programmes and opportunities on offer throughout Europe. The fair connects students in Singapore with European universities, providing them access to information about education institutions, the application process, student life, details of various bond-free scholarships and highlights the many European universities where courses are conducted in English. At this first digital edition of Study in Europe, students will be able to participate in live chats and webinar sessions with country and university representatives to learn more about all the study options available to them in Europe.
At Study in Europe 2020, we feature as many as seventeen public and private Polish universities which present their robust educational offer for international students, ranging from business to engineering and IT, and from life sciences to social studies and arts:
Collegium Civitas
Jagiellonian University
Jan Dlugosz University in Czestochowa
Kielce University of Technology
Lodz University of Technology
Polish University Abroad in London
Poznan University of Economics and Business
Poznan University of Technology
SGH Warsaw School of Economics
SWPS University of Social Sciences and Humanities
University of Agriculture in Krakow
Warsaw University of Business
Warsaw University of Technology
Wroclaw University of Environmental and Life Sciences
WSB University in Poland
Polish-Japanese Academy of Information Technologies
Cracow University of Technology
Do not miss our webinar Study in Poland, Discover Europe on 26 September, at 4 pm!
Join us to learn more about Poland as higher education destination, scholarships and other educational opportunities for foreign students as well as hear a first-hand testimony of Singaporean studying in Poland!