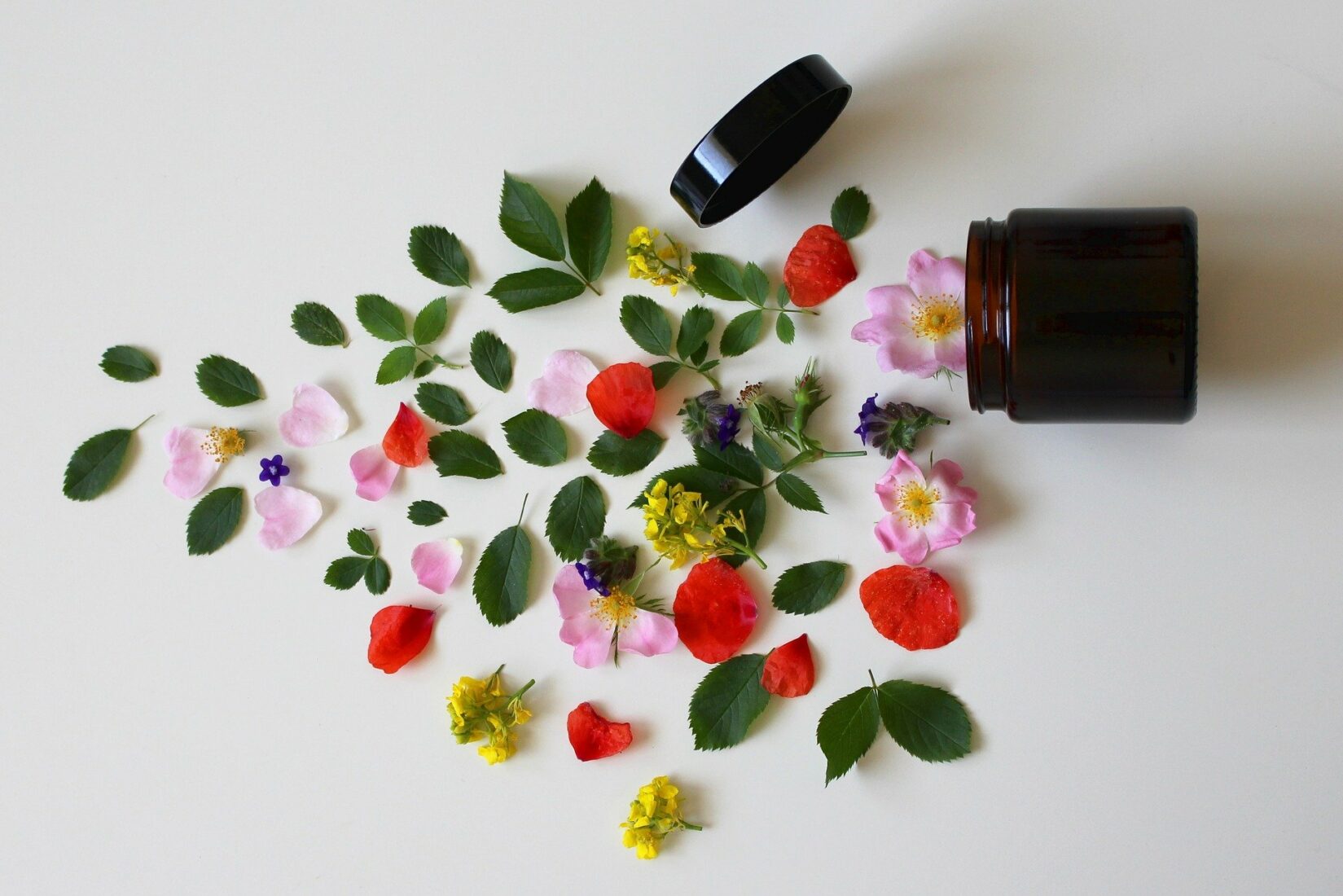 Cosmetics
ALKEMIE
AVA
BE ORGANIC
ELFA PHARM
TIZMI
W&S ACADEMY
Poland currently ranks 5th in the EU in the field of cosmetics production, just behind the leading and internationally recognized Italy, France or Germany.
The production of cosmetics in Poland is carried out in accordance with EU norms and standards.
The wide range of products, in line with the current global cosmetic trends, including those tailored to the special needs of customers, even in the most distant markets, undoubtedly attracts contractors from all over the world.
Polish cosmetics are well known worldwide and sent to over 160 markets including South-East Asia. Every second beauty product made in Poland is intended for export, so what you can find in Singapore?
---
Alkemie
Alkemie is a whole new dimension of natural cosmetics. A combination of century-old traditions, the knowledge of herbalists, whisperers and healers, professors of botany, chemistry and physics, and the latest discoveries of cosmetology.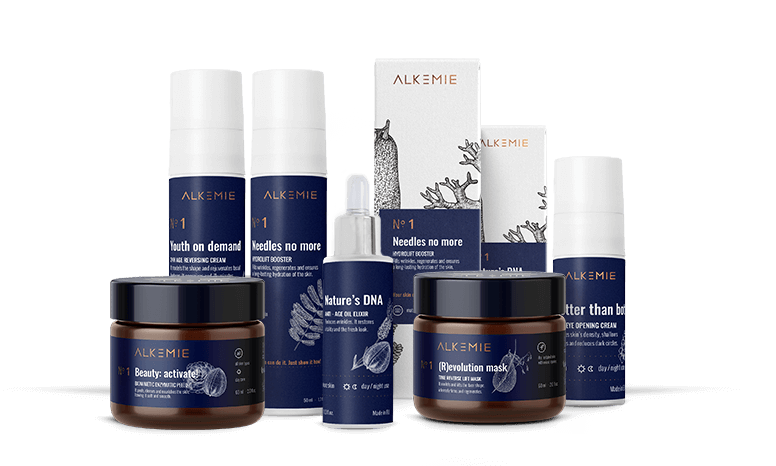 We get the information concerning ingredients and their unique properties straight from the source – people who have been testing each of our raw materials for years to extract what's most valuable. We use only the most modern raw materials from sustainable and ecological sources, whose effectiveness was proved by clinical tests. In our products you will find unusually high concentrations of each of them, as we have evidence that it's the way to achieve the full intended effect. To make sure they will reach their destinations, we use fully natural biomimetic peptides and promoters of transepidermal penetration. They act as transmitters and magical skeleton keys for all the substances from our recipes.
We believe that cosmetic products should be food for your skin. They should have long-lasting and multi-dimensional effects in order to let the natural eco system of our skin regain balance essential for its proper functioning.
For the past 15 years we have been involved in the cosmetic industry, for 9 years – in the manufacture of cosmetics for retail and professional markets. We created plenty of products and treatments you have already encountered when searching for inspiration for your home care or leaving yourself in the hands of professionals in SPA hotels. Many of our products and treatments have already been appreciated by groups of specialists and given numerous awards for innovation and effectiveness.
We have gained the trust of our clients by introducing the brand of MomMe Mother & Baby Natural Care and creating the first professional Femi & Baby SPA program (twice awarded by SPA PRESTIGE AWARDS). Since we find ethics and the way of obtaining raw materials extremely important, we were the first to create a comprehensive SPA for vegetarians and vegans. You can find the information that the product is suitable for vegetarians and vegans on each label.
We keep searching for interesting solutions for our new products. We attend all major raw material fairs, SPA conferences and cosmetic symposia in order to be the first to offer you new, revolutionary developments of cosmetology.
Alkemie are cosmetics we want to use ourselves. That's why you can be sure that our products contain only substances with positive effects on your skin and mood. Try us, dare to discover Alkemie!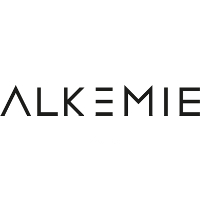 ---
AVA
For over 55 years AVA has been making cosmetics for even the most demanding clients. We own a research lab, modern machinery, logistic supply network and qualified technological department. We work according to GMP standards.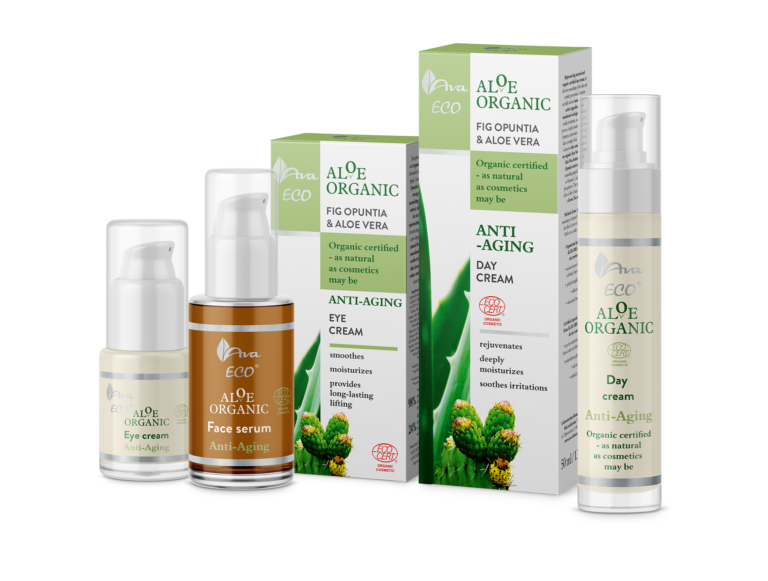 We are constantly looking for new ingredients and packaging, specializing in ecological – natural and organic cosmetics. As the first company in Poland we have obtained ECOCERT certificate.
The quality mark for "controlled, natural and organic cosmetic" means that every one of our beauty products meets the highest quality criteria and is produced in compliance with the requirements of French Certifying InstituteECOCERT.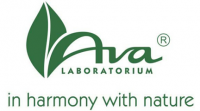 ---
BE ORGANIC
Be Organic is a new brand of natural cosmetics. The unique series of face and body care products combine extracts from long-lived plants, eternally green and adapted to life under extreme conditions.

The cosmetics contain certified natural oils, known for their exceptional nutritional properties and plant substances traditionally used in alleviating skin problems, safe for sensitive and allergic skin. Cosmetics with a pleasant consistency, delicate fragrances and biodegradable packaging.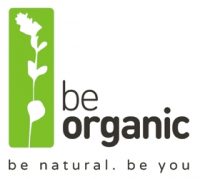 ---
ELFA PHARM
Elfa Pharm Polska prides itself with high quality products, created with great passion and attention to detail. The carefully selected active ingredients contained in our cosmetics are imported from the best suppliers in the world. Their effect has been confirmed by certificates from reputable laboratories in Europe and the opinion of millions of women throughout Europe, who appreciate Elfa Pharm products for their high quality, memorable fragrances, ingredients of vegetable origin, as well as a reasonable price.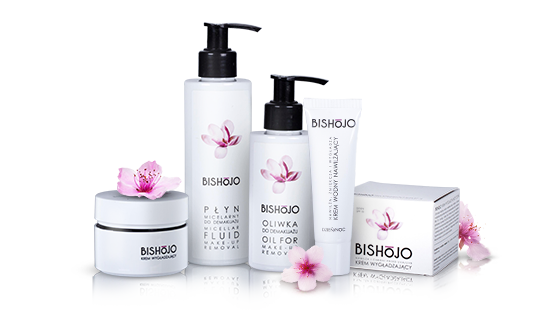 Elfa Pharm Polska offers a great variety of care cosmetics for face, body and hair, gathered in several specialist brands and product lines:
– Vis Plantis – an original brand of dermo-cosmetics for face developed on the basis of the latest technological achievements, taking advantage of unique properties of natural ingredients such as birch tar, snail slime filtrate or myo-relaxing tripeptide, immitating the effect of a natural peptide present in the venom of the temple snake Tropidolaemus Wagleri;
– Intensive Hair Therapy – a specialized line of shampoos and conditioners for hair loss, based on beneficial burdock properties;
– Green Pharmacy – an extremely popular brand of cosmetics for face, body, hair and personal hygiene;
– O'Herbal – a line of modern shampoos and hair conditioners containing natural ingredients and high doses of active components such as extracts of hops, flax, arnica, thyme, mint, birch or calamus root;
– Dr Sante – a hair care brand comprising two product lines Argan Hair and Macadamia Hair containing argan oil or macadamia oil;
– Fresh Juice – a line of aromatic, creamy shower gels;
– Verry Berry – cosmetics combining unique, fruity, full of sunshine aromas with natural oils.

---
TIZMI
I am two products for total body care. That's two! Not ten. But two!

You're lucky because your skin needs a few specific, natural enhancements and nothing else. I am made up of only what you need. I give your hair and skin the stuff they need the most:
○ coconut oil
○ grape seed oil
○ shea butter
○ silk protein
○ pro-vitamine B5
○ allantoin
I must tell you what I am free from.
○ parabens,
○ SLS,
○ dyes,
○ paraffin,
○ mineral oils,
○ petrolatum,
○ silicones
It damages your skin, so … it is not for me!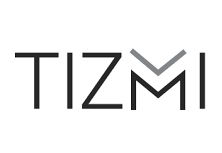 ---
WIERZBICKI & SCHMIDT ACADEMY
The Wierzbicki & Schmidt products are high quality hair care and care products created in a research laboratory with the cooperation of cosmetics technologists and stylists at the W & S Academy. W & S products are the result of months of testing and comparing lots of recipes, so that the end result is appropriate and satisfying even for the most demanded consumer.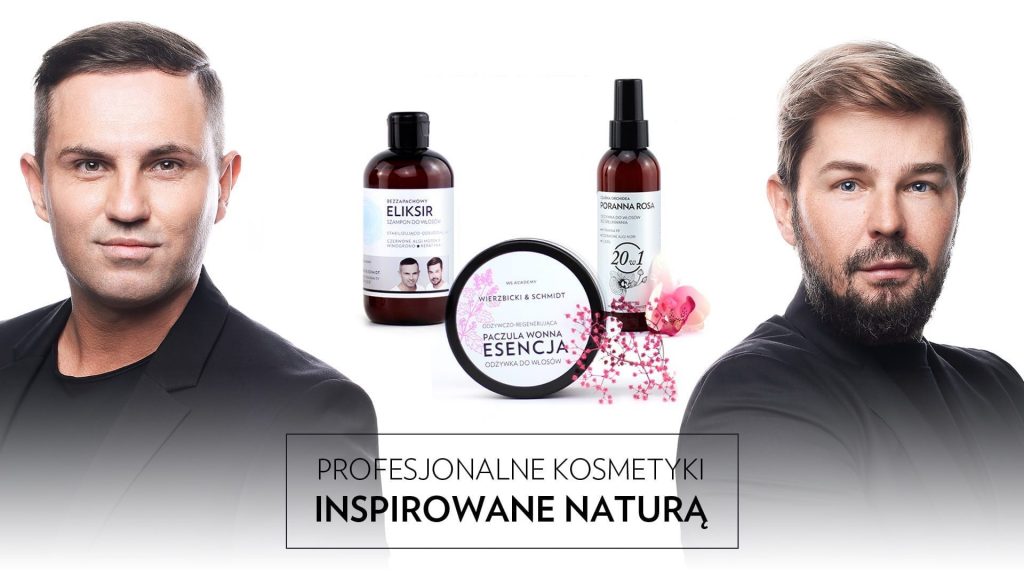 The W & S line products use specially selected active ingredients combined with modern base components, guarantee precision, speed and high efficiency.