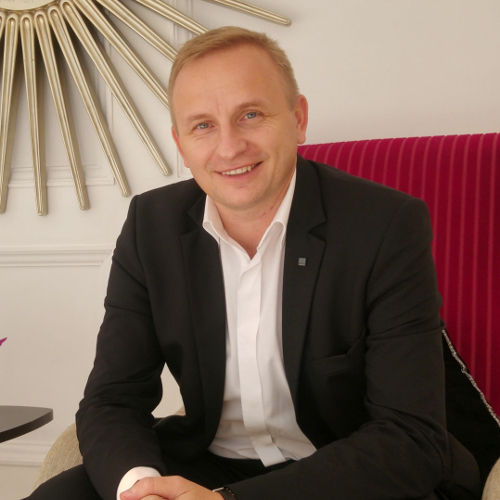 Piotr Kupiec, the General Manager for both Sofitel Singapore Sentosa Resort & Spa and SO Sofitel Singapore, established his professional experience in Mauritius and Sopot (Poland). His first foray into the hospitality industry began at Novotel Krakow Centrum as the F&B Director and succeeding to a Hotel Manager at SO Sofitel Mauritius, thereafter.
One of the most defining aspects of hospitality is to focus on delivering high quality food and services. This is why at Sofitel, our menu is thoroughly researched and curated seasonally, to ensure our guests continually enjoy unique and magnifique experience during their stay with us.
Since young, I grew up with very strong sentiment towards Polish cuisine which is traditionally rich and flavorful. Nowadays, I'm very much influenced by the light refreshing palates from Mediterranean and Asian cuisines. As Poland is a four seasons country, particularly during winter time, our body tend to burn much more calories than usual, hence, having meat dishes on dining table is by default. However, moving to Singapore has significantly change my lifestyle and eating habits – a well-balanced diet complemented with good varieties of options like fish, vegetable, seafood and lots of healthy fruits in one meal which essentially is very palatable for hot Polish summers and humid climate. This fusion of traditions and new trends prevail in the modern Polish cuisine, which I am very delighted to share them with my guests in Singapore during the Polish Food Festival. I am confident this exceptional culinary experience will give them the opportunity to discover new and delicious taste of Poland.