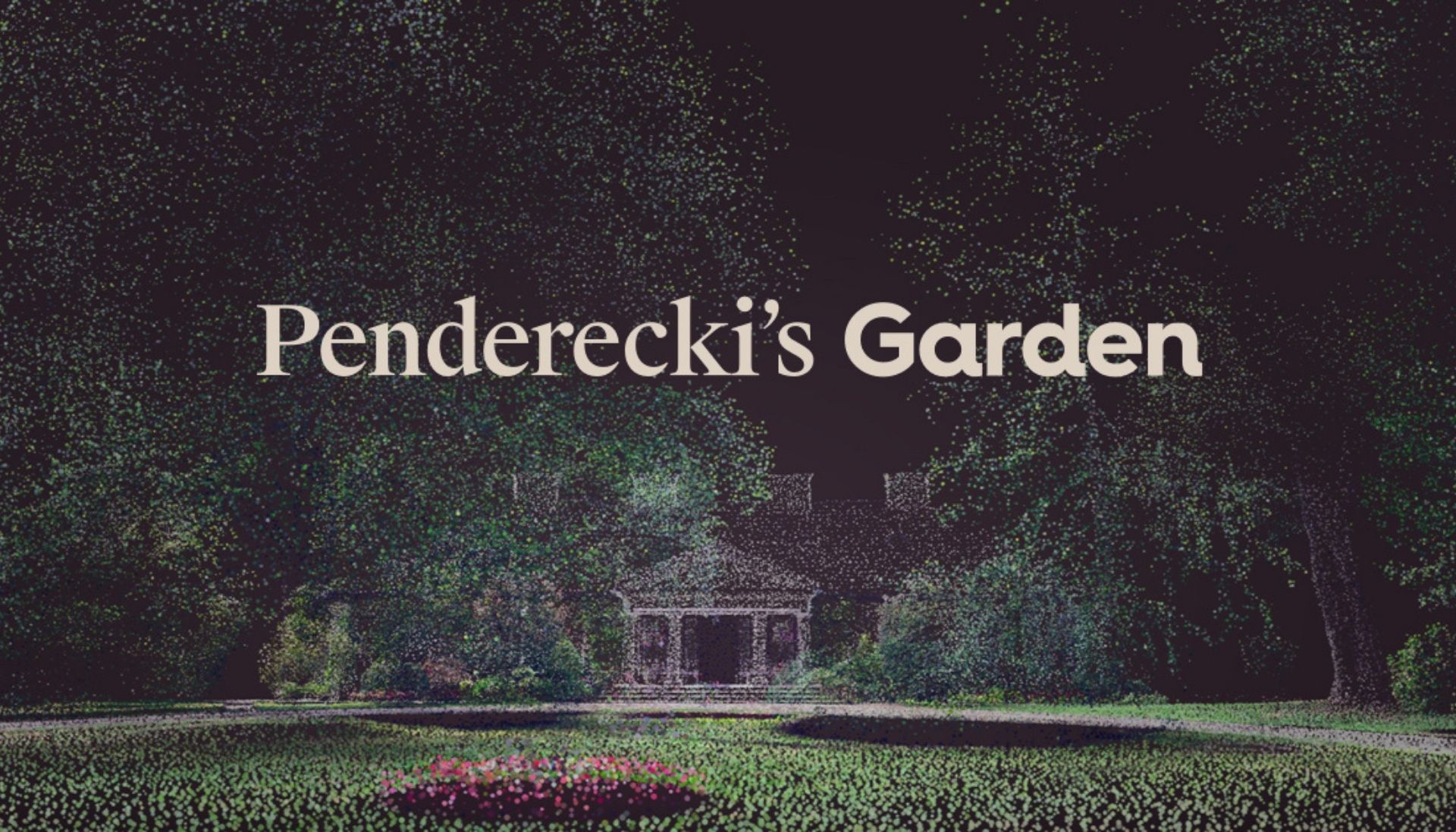 Penderecki's Garden – virtual space honouring the great Polish composer
WHEN
March 29th, 2021 marks the first anniversary of legendary Polish composer Krzysztof Penderecki's passing.
Aside from being a ground-breaking musician, he devoted his free time to nurturing his remarkable garden in Lusławice, Poland.
In his honour, the Adam Mickiewicz Institute has created a new digital space combining his two greatest passions – music & flora – to celebrate his extraordinary life.
A virtual garden, which will grow along with his legacy.
Enter Penderecki's Garden & watch it bloom!
SPECIAL CONCERT IN MEMORY OF MAESTRO KRZYSZTOF PENDERECKI
Join us for a special concert in memory of Maestro Krzysztof Penderecki!
The concert will feature pieces by Max Richter, Hania Rani & the Atom String Quartet, commissioned specially for the occasion by the Adam Mickiewicz Institute & will take place in the Amphitheatre of Penderecki's Garden.
FEW WORDS ABOUT PENDERECKI'S GARDEN PROJECT
Gardening was a great passion of Krzysztof Penderecki. Maestro designed by himself a remarkable garden in Lutosławice, where he bought a manor house in 1974. The 3-ha garden had grown over 40 years into a 30 ha magnificent arboretum, unique not only in Poland but also in Europe.
The composer spent in his garden every free moment he had. He brought different seedlings from all the places he visited during his conducting tours and composer's journeys; Spain, Korea, Canada and Venezuela to mention only a few.
As he once said – "I can stay anywhere, live only in Lutosławice . I have decided to make a happy pack with nature here".
That is why the garden has been chosen as the leading motif of Penderecki's Garden project. It is an interactive digital platform where music and flora have been combined to commemorate the late composer, to bring his achievements closer to the audience and show Penderecki's global influence on contemporary music and other fields of art.
In the virtual garden, mapping of the real one in Lutosławice and filled music the users all over the globe to learn about the Polish composer and his music, to play a music memory game, to compose their own mini-piece or to listen to a live concert while sitting under a virtual tree. It shows in bloom the scale and significance of Penderecki's music.
If you want to learn more about Krzysztof Penderecki go to culture.pl.