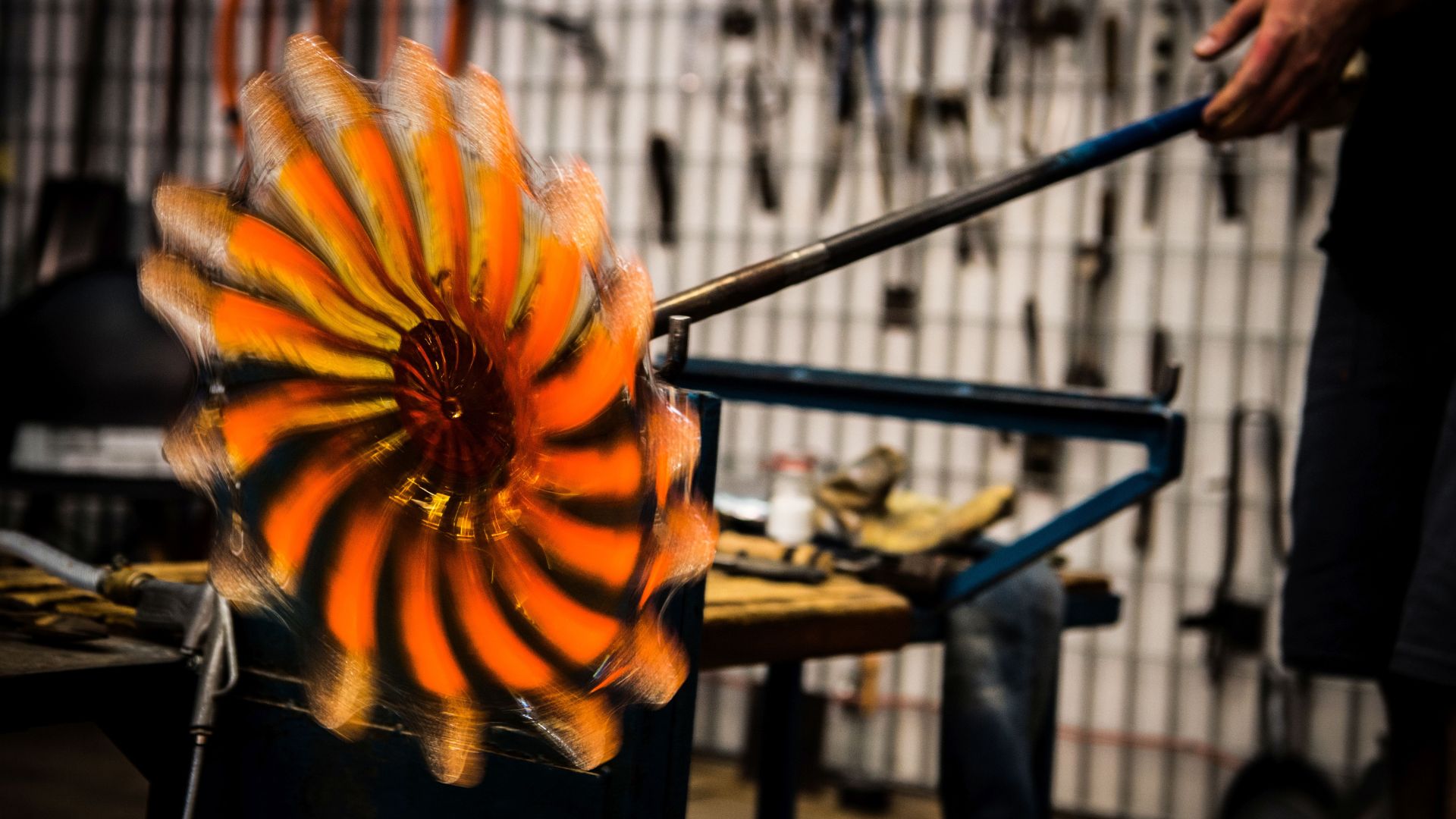 Krosno – the largest glass and glass fibre production centre in Europe.
The history of the glass industry in Krosno and its surroundings is already over five centuries old. The city is the largest glass and glass fibre production centre in Europe.
Visit with us the Glass Heritage Centre in Krosno and discover the magical art of glass-blowing – glass-blowing shows, beautiful works of art, spectacular events and much more…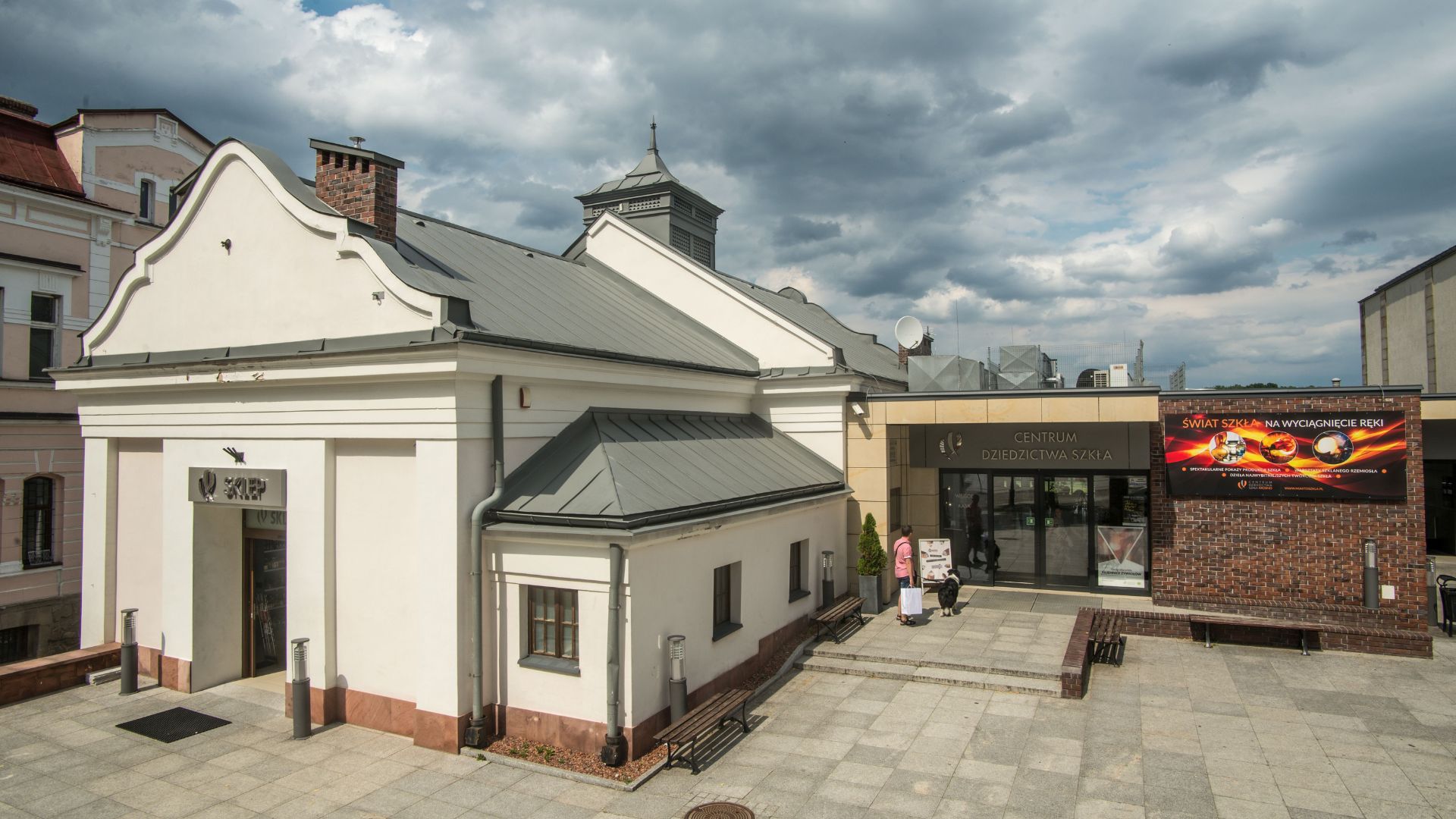 It is a fascinating place which makes the visitors realise how many secrets are hidden in glass and its production.
Every tour at the Glass Heritage Centre starts with the glass workshop, where the glassblowers create their masterpieces.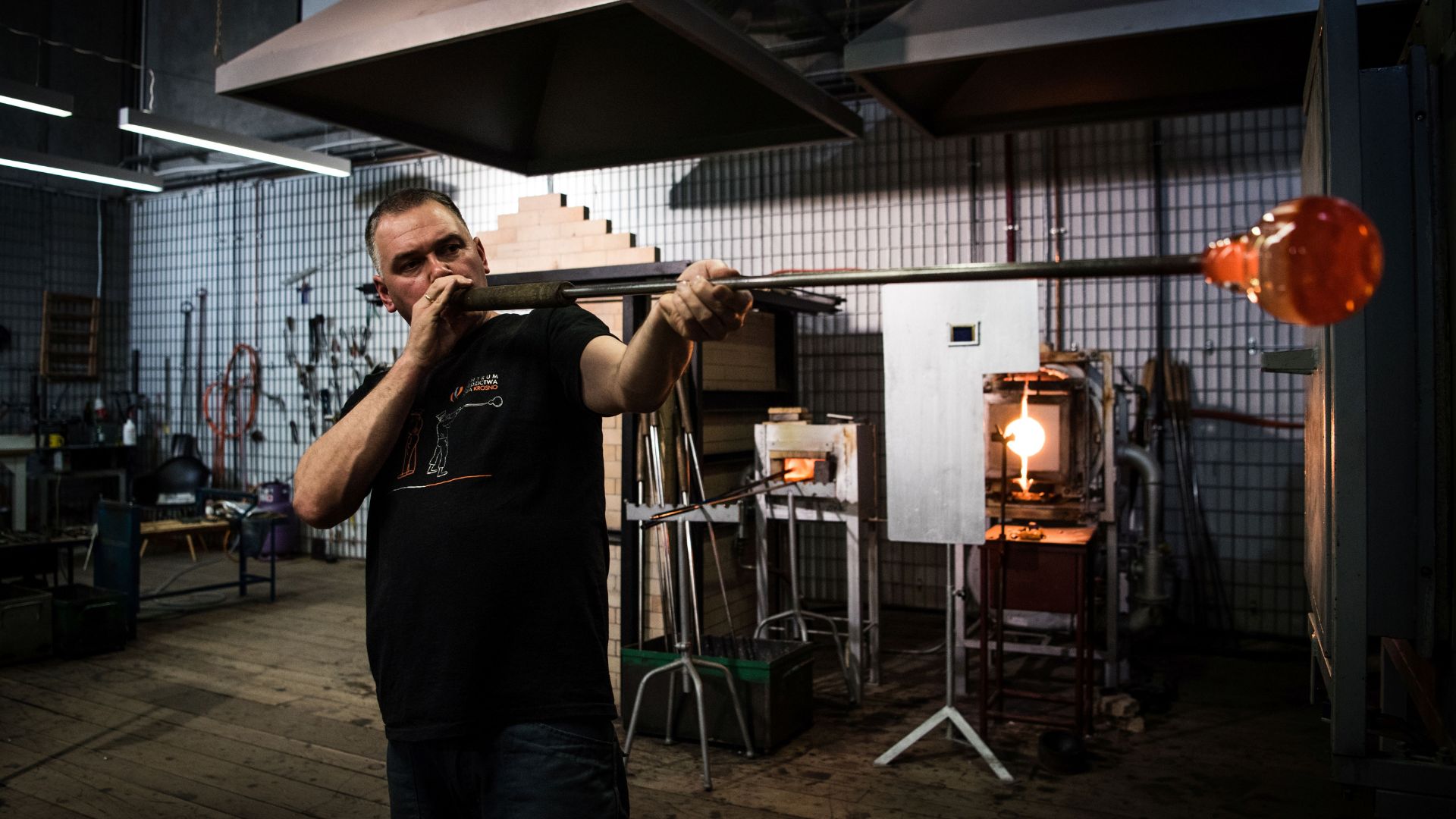 You not only observe the production, but you can also actively participate in the production process. You can hold the pipe and blow a glass product.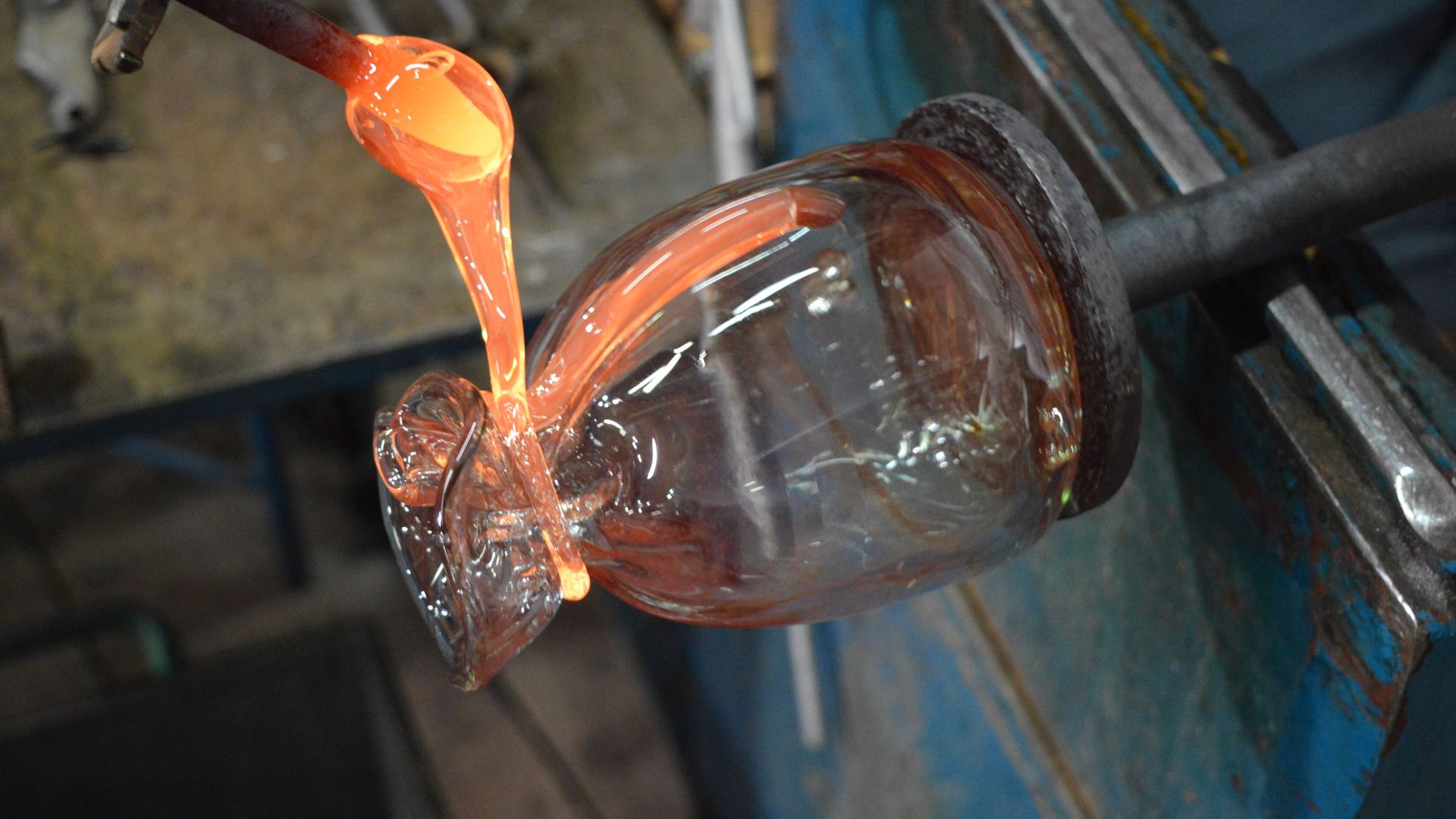 Another stage of making the product, and another stage of the tour, are the decoration workshops. Here the artists explain how to design and make stained glass.
You can try to engrave on glass.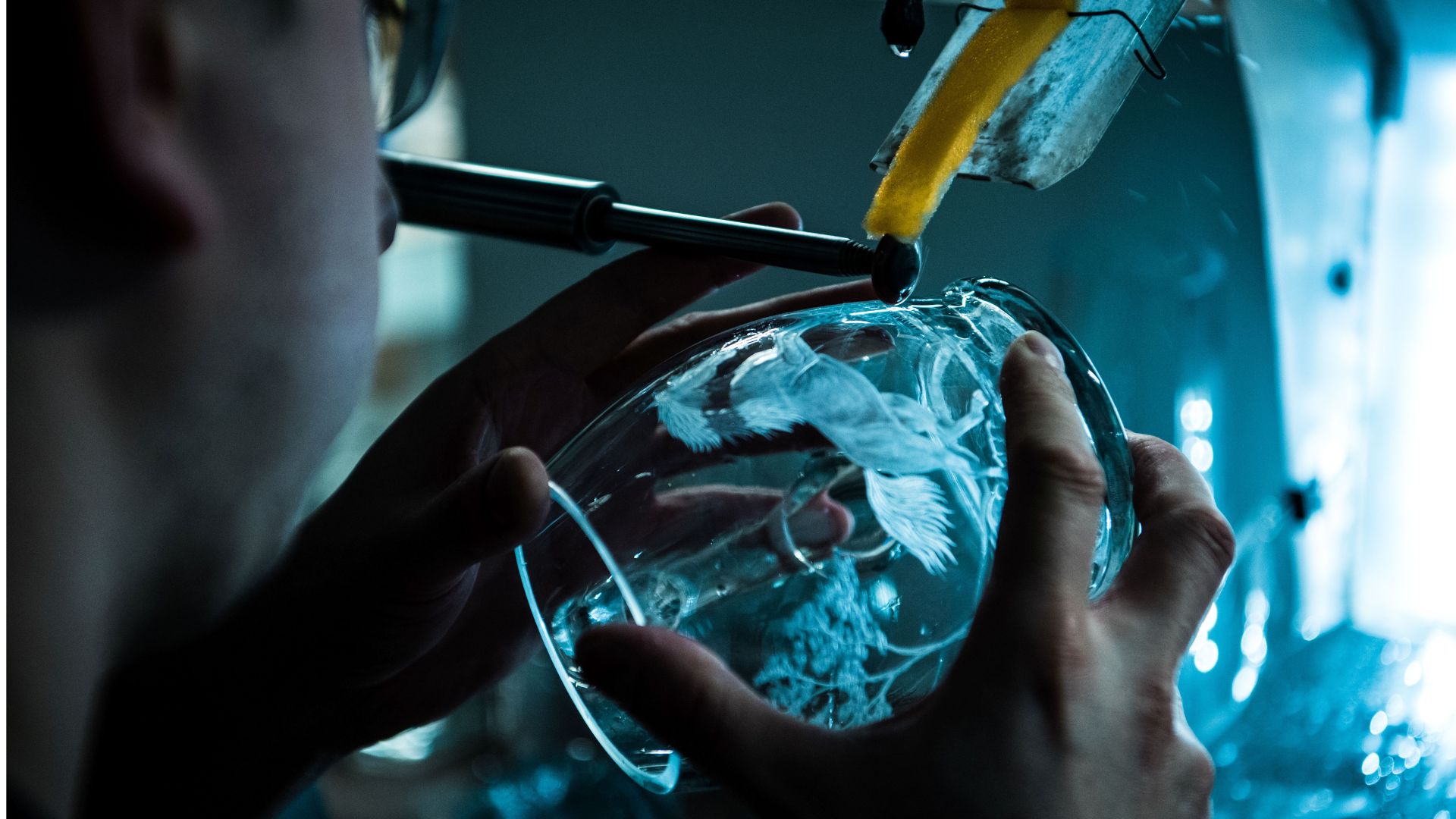 You see how glass rods are turned into beautiful glass figures in the hot flame.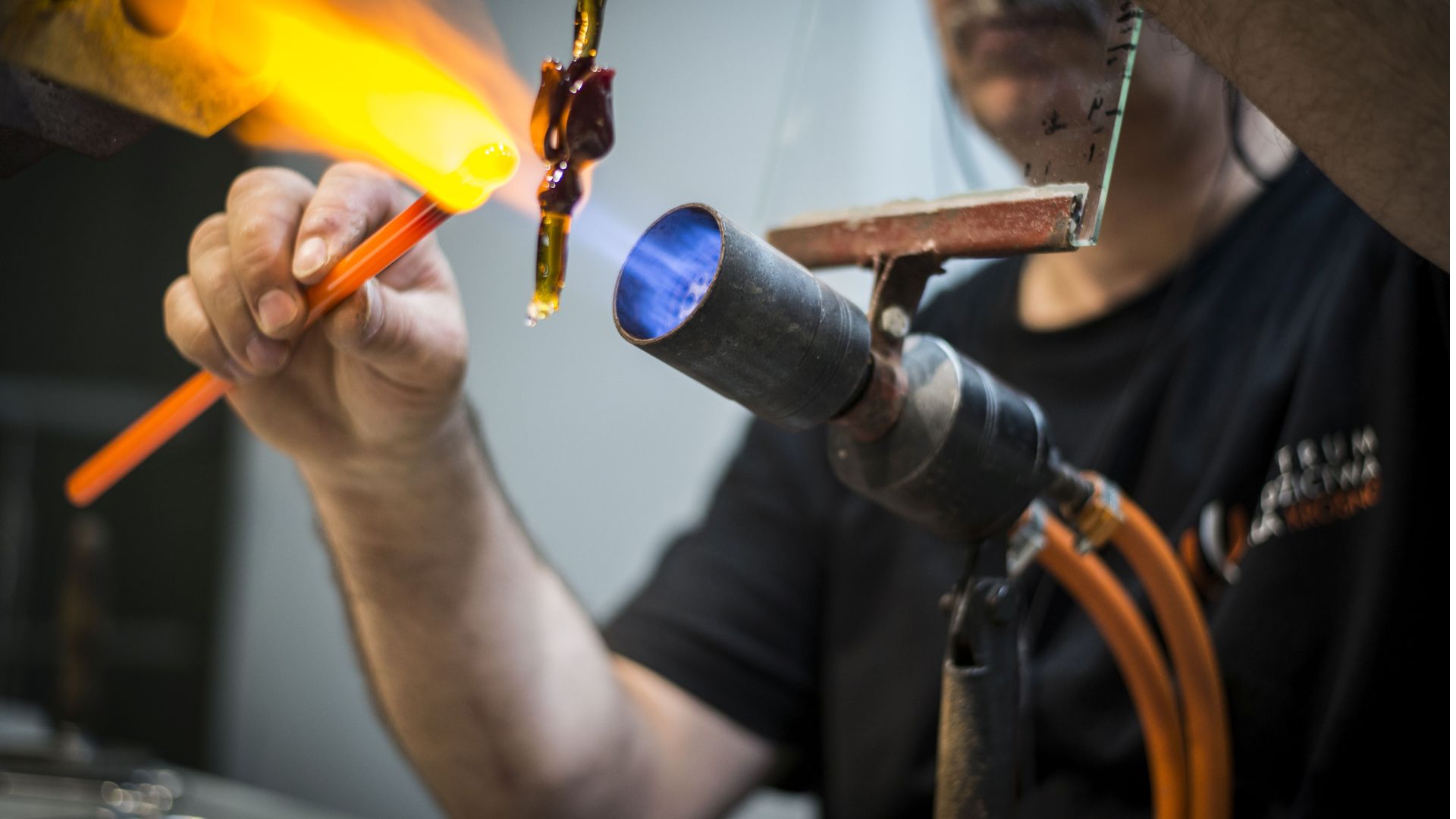 The tour features also hundreds of glass exhibits. Those items have all been produced in the glassworks located in the region.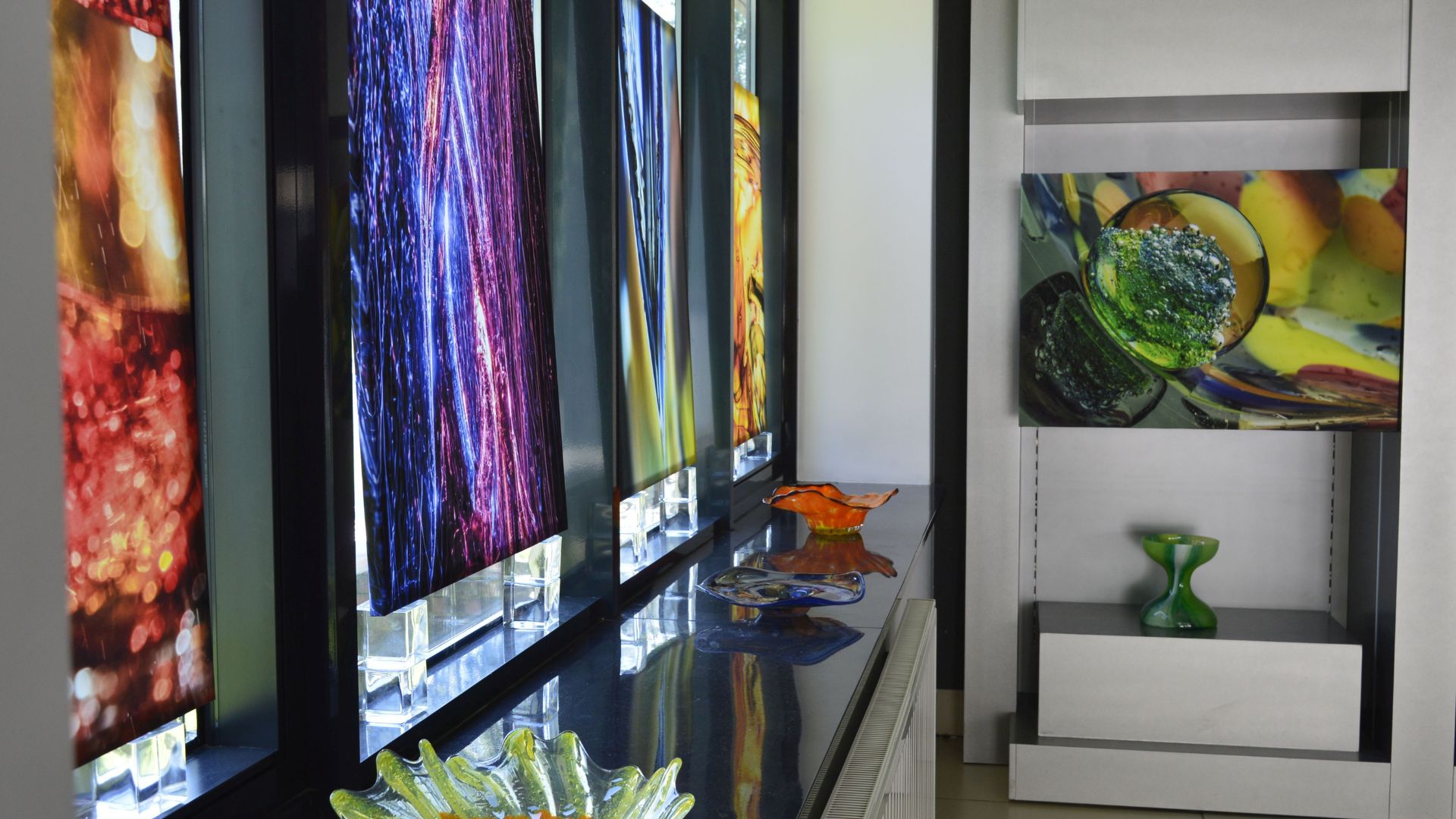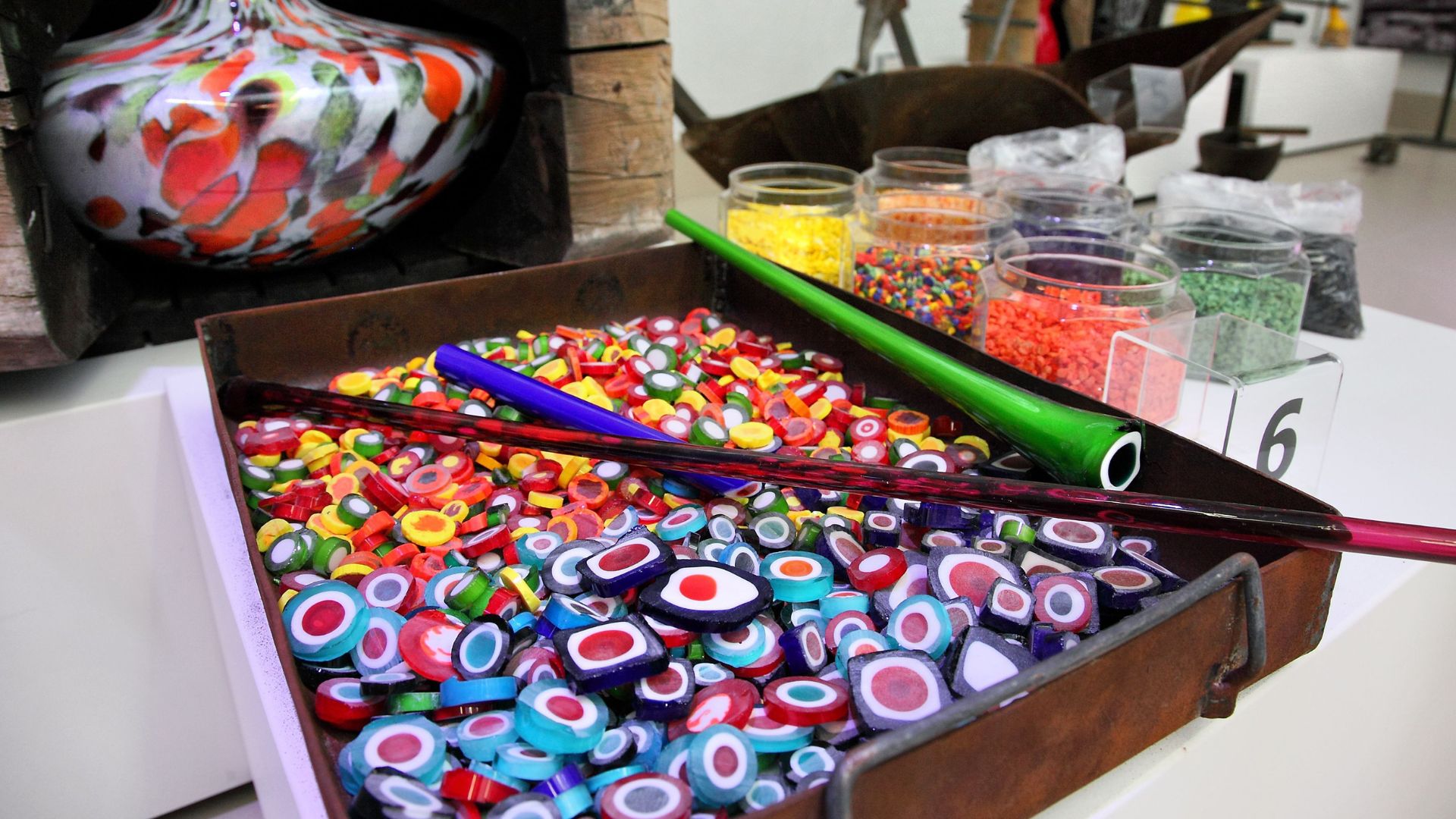 There is also the art gallery where temporary exhibitions are held.
Tourists can also visit excavated and renovated threshold cellars with further glass attractions. For example, the interactive exhibition "Glass in Physics" presents the role of glass in optics and certain phenomena that can be demonstrated with glass tools.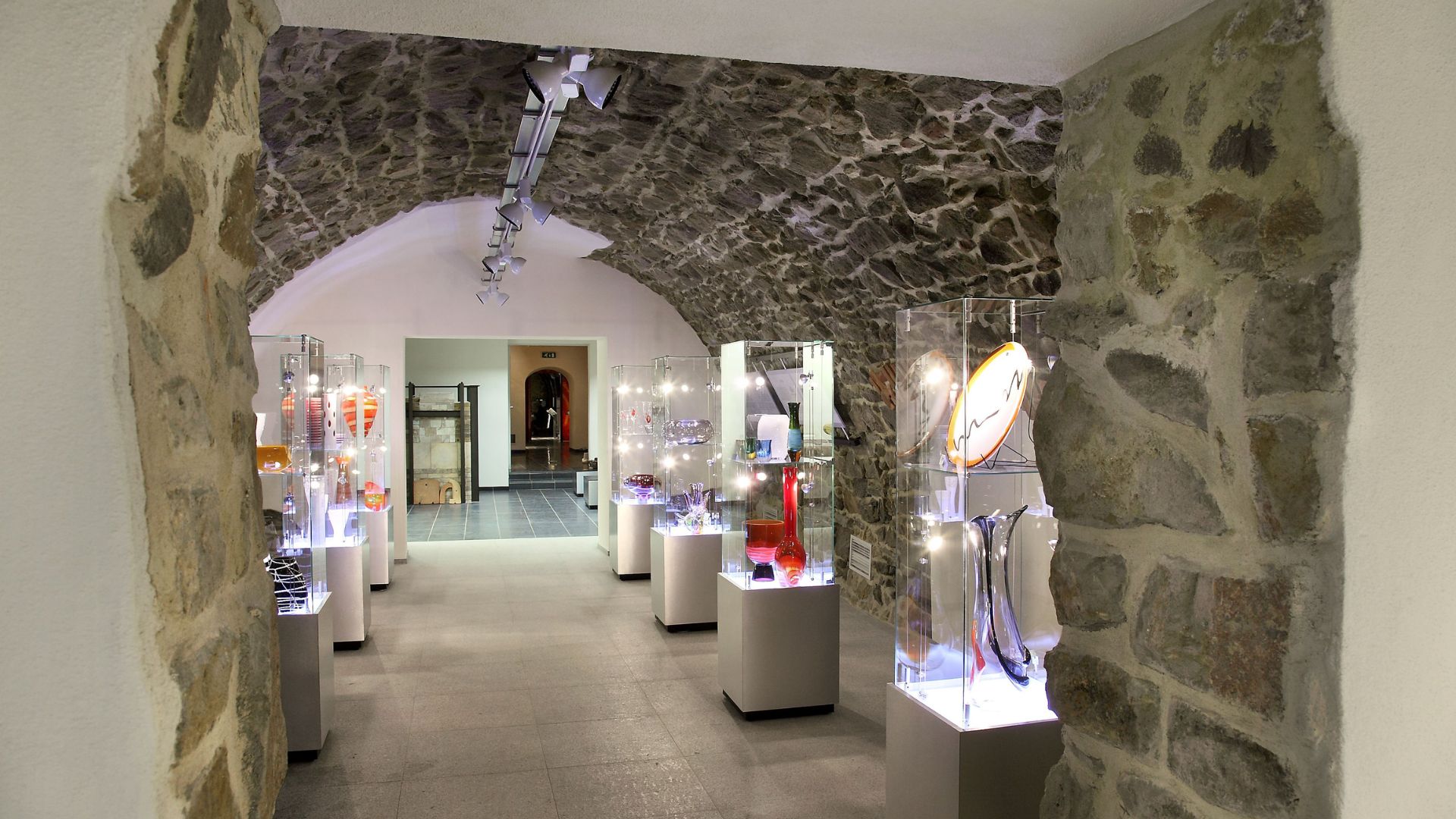 Discover the magical art of glassblowing!
To learn more about the Glass Heritage Centre and History of Hrosno Glass check here