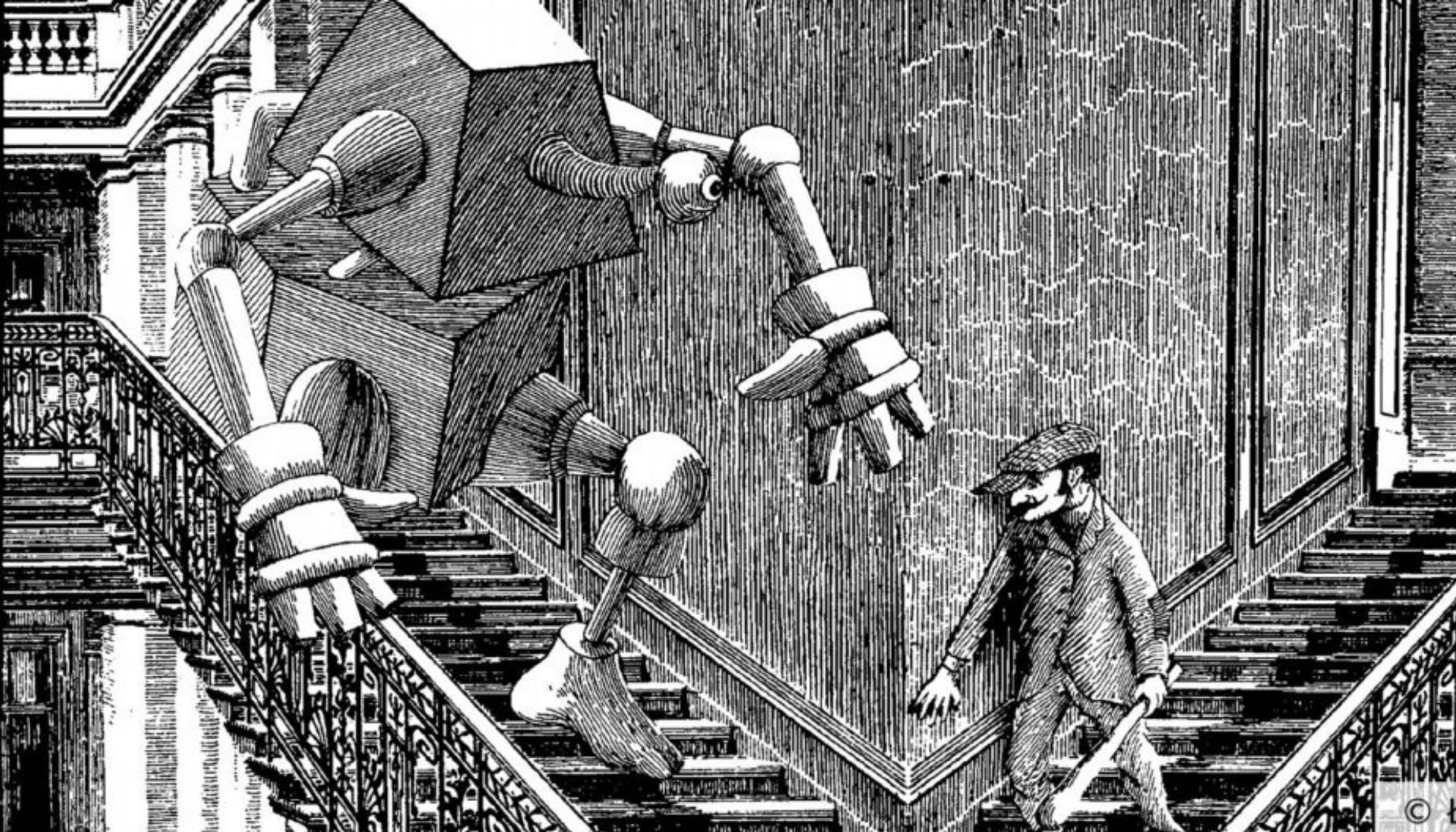 D. Mróz and S. Lem Exhibition
WHEN
The exhibition will comprise several illustrations creating a complete picture of the world created by the eminent writer and his favorite illustrator. It will feature also quotes from S. Lem's prose, and an introductory board and a biographical board devoted to both artists.
It is said that Mróz, among all the illustrators of Lem's work, best captured the spirit of his story and translated his literature, rich both in literary and philosophical terms, into the world of disturbing and mysterious images. The writer himself fully accepted these drawings, considering them the best he has ever had.
Lem and Mróz probably met in the editorial office of Przekrój. And although Daniel Mróz was not fond of science fiction, he was fascinated by the writer's sense of humor and decided to illustrate his stories. This is how one of the most fruitful illustration and writing initiatives in the history of Polish literature was born.
He designed over a dozen covers for his books, also illustrated "The Book of Robots", "Cyberiad", "Fairy Tales of Robots" and several short stories. All illustrations are pen and ink drawings, stylized – despite their futuristic themes – on 19th-century engravings.
Mróz treated Lem's cosmic-cybernetic world as a pretext for free interpretation and enriched it with his own associations. Fantastic images of robots and machines draw inspiration from not only from the literary description, but also from the works of old and modern masters of painting, from Hieronymus Bosch, Pieter Breughl, Albrecht Dürer to the Surrealists, especially Max Ernst, Salvador Dali, Giorgio de Chirico. They also refer to medieval imaginations of demons and devils, 19th- eternal engravings from encyclopedias and pictures of aliens recorded by cinema and science fiction literature. Although they look like fantastic creatures or visitors from another planet, they – like in Lem's books – often imitate people in their behavior.
Daniel Mróz (1917 – 1993) is one of the most outstanding contemporary Polish graphic designers, the creator of book illustrations, theater sets, covers and press drawings. For many years he was a permanent illustrator of Przekrój, the oldest Polish weekly newsmagazine that collaborated with the avant-garde of Polish intellectuals, writers, poets, artists and cartoonists. He was the author of the characteristic, original and modern graphic design of this magazine. His unique style, surreal and grotesque, influenced several generations of Polish graphic artists.