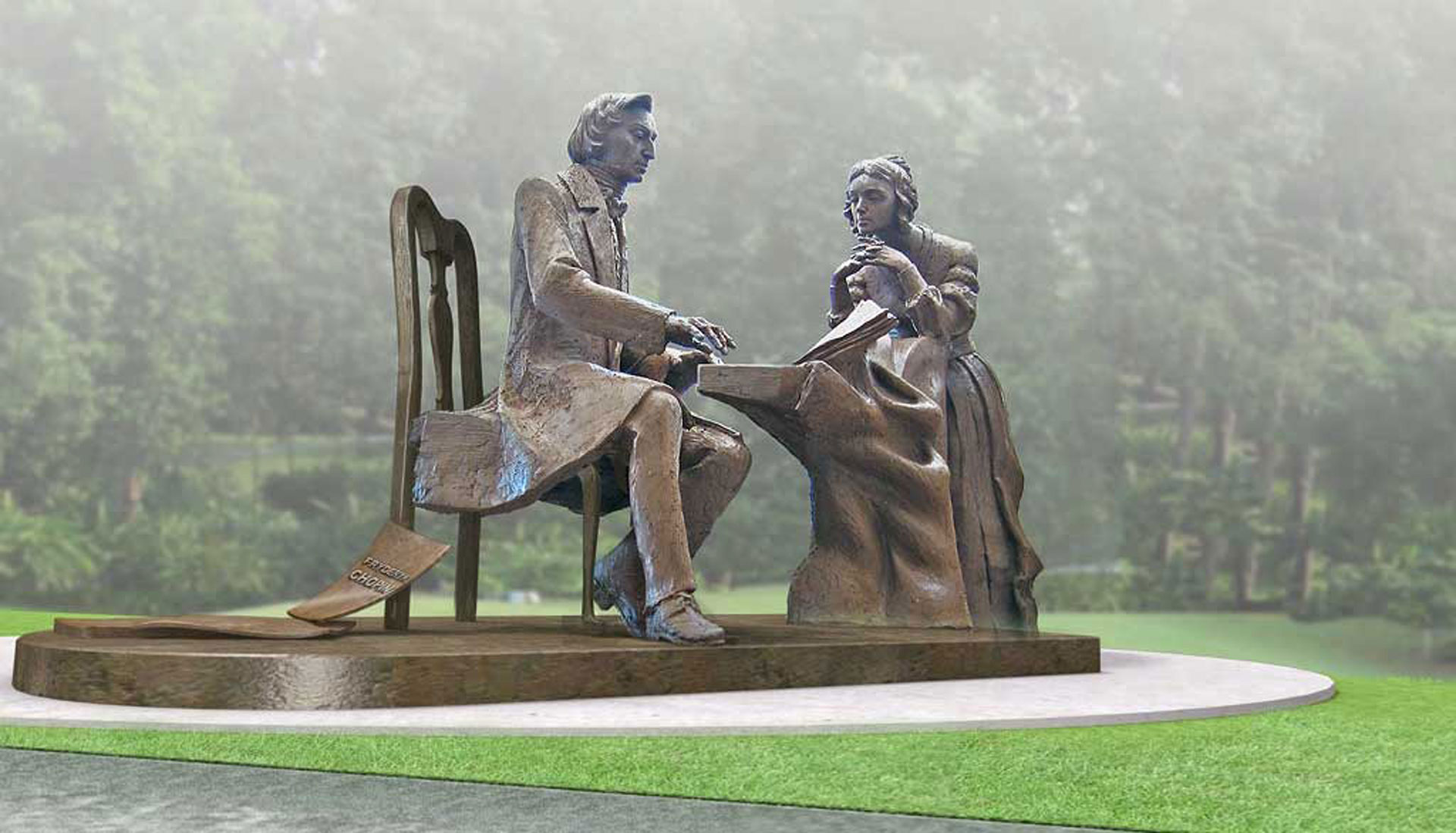 Chopin: the Space Concerts
WHEN
To celebrate 210 birthday of Fryderyk Chopin we would like to present "Chopin: the Space Concerts". It's a film shot in the space and accompanied by the music of Fryderyk Chopin, which was listened to by astronauts during the STS-130 expedition (February 2010). The author of the unusual combination of photos from space with Chopin's music is Adam Ustynowicz. The film won the Grand Prix at the Monaco Film Festival and is one of the most expensive production in the world.
Full movie availaible here.
Fryderyk Chopin
22.02 or 01.03.1810 – 17.10.1849
Fryderyk Chopin, one of the most remarkable composers in the history of music, was born 210 years ago in Żelazowa Wola. Several months later, the Chopins moved to Warsaw for good. Fryderyk began piano lessons at the age of four. At seven, he started composing. Among his first compositions was the Polonaise in G minor, Chopin's first published composition. In 1818, when he was only eight years old, he gave his first public concert at the Radziwiłł Palace in Warsaw, today's presidential palace. At fifteen, he played for Tsar Alexander I during the latter's stay in Warsaw.
Most of Fryderyk Chopin's compositions were short pieces for solo piano. He often drew inspiration from Polish folklore but his love for the landscape and people also shines through his works. Initially, he composed mainly mazurkas, very popular at the time, as well as polonaises, waltzes and rondos. Later on, he also turned to other genres such as nocturne, sonata, scherzo, prelude and ballad. Chopin's largest works are his two piano concertos. Pianists who make it to the last round of the International Chopin Piano Competition perform one of them in the finals, accompanied by the Warsaw Philharmonic Orchestra.
Read more about Fryderyk Chopin