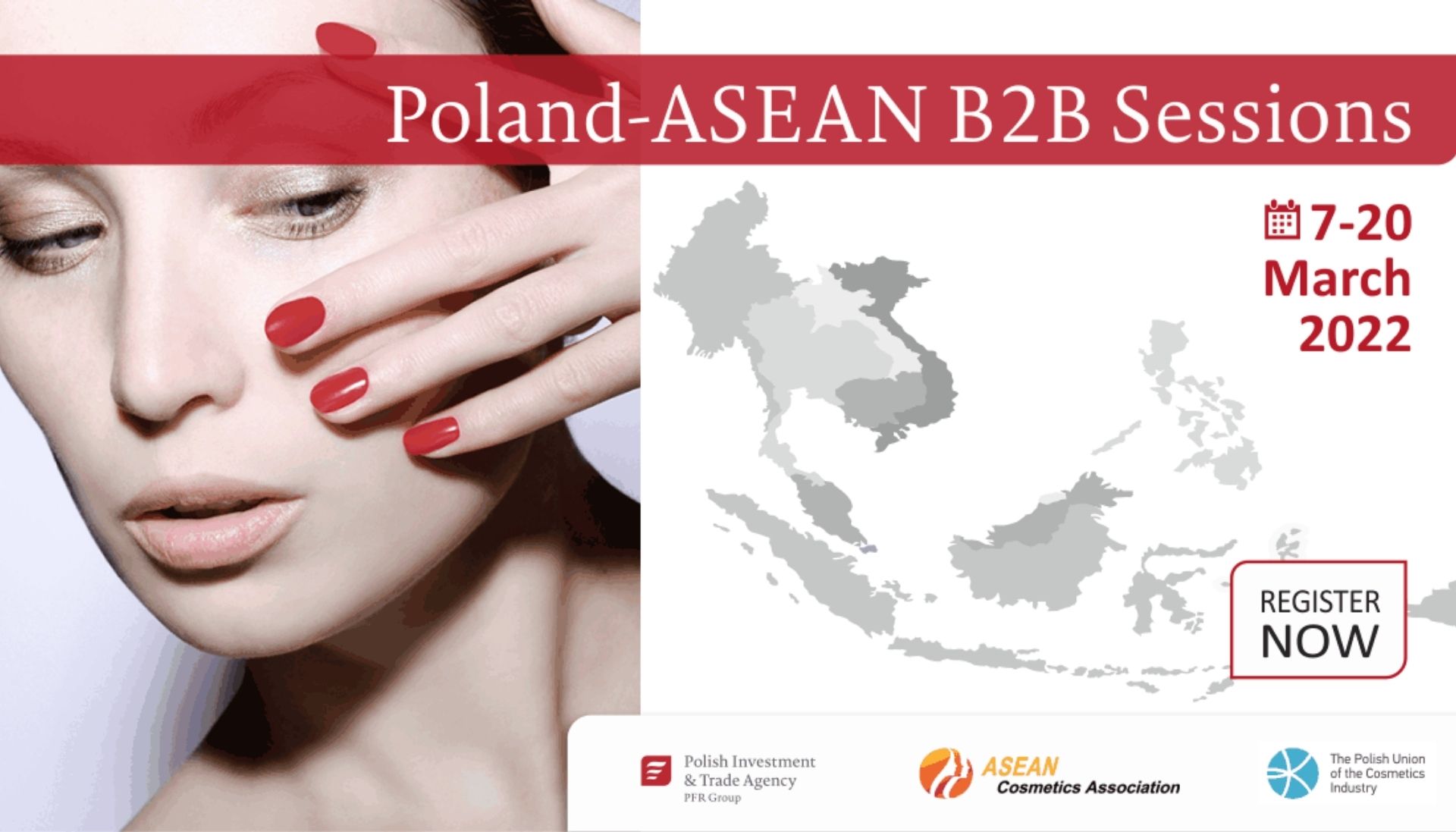 Poland currently ranks 5th in the EU in the field of cosmetics production, just behind the leading and internationally recognized Italy, France or Germany.
The wide range of offered products, in line with the current global cosmetic trends, including those tailored to the special needs of customers, even in the most distant markets, undoubtedly attracts contractors from all over the world.
Important facts about the industry:
Have a look at the "Polish Cosmetic Sector Catalogue" to learn more:
bez-tytulu

Every second beauty product made in Poland is intended for export,
so what you can find in Singapore?
Check here:
BIELENDA NATURAL COSMETICS, one of the leading and most popular Polish cosmetic brands, has been creating cosmetics for face, body and hair care since 1990. Their portfolio also includes sun care products, products for pregnant women, children and a men's line. From the beginning, it has been faithful to the idea of searching for the most effective and skin-friendly combination of the highest-quality natural ingredients with the achievements of advanced biotechnology.
ELFA-PHARM POLSKA, provides high-quality herbal and plant cosmetics that combine the latest achievements of cosmetology with the centuries-old tradition of herbal medicine, taking advantage of the timeless value of natural ingredients
DELIA COSMETICS, expert in eyebrow tint offers also a wide range of hair dyes made from herbal colour under the Cameleo brand, which was the first and continues to be the only hair dye in Poland to be tested and proven safe on sensitive skin.
VERONA COSMETICS sells 5 product categories: makeup, face and body care, hair coloring and care, fragrances, and disinfection. Their brands are Ingrid Cosmetics, Vollare Cosmetics, Skin Up, Vittorio Bellucci, Revia, Ryana and Revitanum.
RETAIL SHOPS:
30 Venus Beauty Branches – check here
OIO LAB connects traditional wisdom with scientific research to unlock the power of plants offering face oils with effective solutions to your skin's needs, face gel serums designed to help hydrate the skin and to prepare, protect and repair the skin from solar and artificial blue light-induced damage, helping to minimize the main signs of digital and photo-aging and face lotions, perfect for all skin types, especially turning easily red and exposed to stress.
RETAIL SHOPS:
1. Mandarin Gallery #03-32
2. Square 2 (NOVENA) #01-66