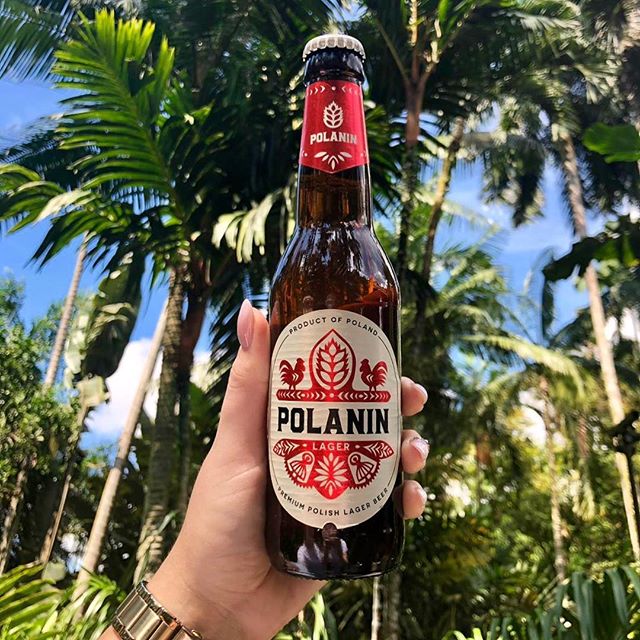 POLANIN
WHERE TO FIND IT?
FairPrice Finest & FairPrice Online
The Providore OUE Downtown
U Stars
Polanin Beer is the first Polish craft beer in Asia, it combines the finest natural Polish ingredients, brewing traditions and Polish folk designs to offer an exciting and refreshing experience to people who enjoy beer, and are keen to try something new! Polanin Beer is brewed with no preservatives, no nasties – just awesome, natural ingredients. Available in two varieties – Polanin Lager and Polanin Pilsner.
Our beer is best enjoyed ice-cold, directly from the bottle! For those of you who love to have beer with their food, we recommend pairing Polanin Lager with some lighter bites, and for the fans of spicy and richer flavours – Polanin Pilsner is the brew for you!
Always brewed, never produced. From nature, from Poland – Polanin.
Polanin Lager is characterised by its smooth flavour, combining hints of sweetness and bitterness with mild body and refreshing finish. A well balanced selection of hops and malt bring the natural aromas out, making it a truly unique lager drinking experience.
Polanin Pilsner is medium bodied with hints of tanginess, combined with the uniquely deep taste, floral aromas, and crisp finish with a pinch of bitterness given by the finest Polish hops. All complimented by its beautiful golden colour. The longer maturing process and the best natural ingredients make Polanin Pilsner just the way pilsner should be.
Find out more: https://www.polaninbeer.com/