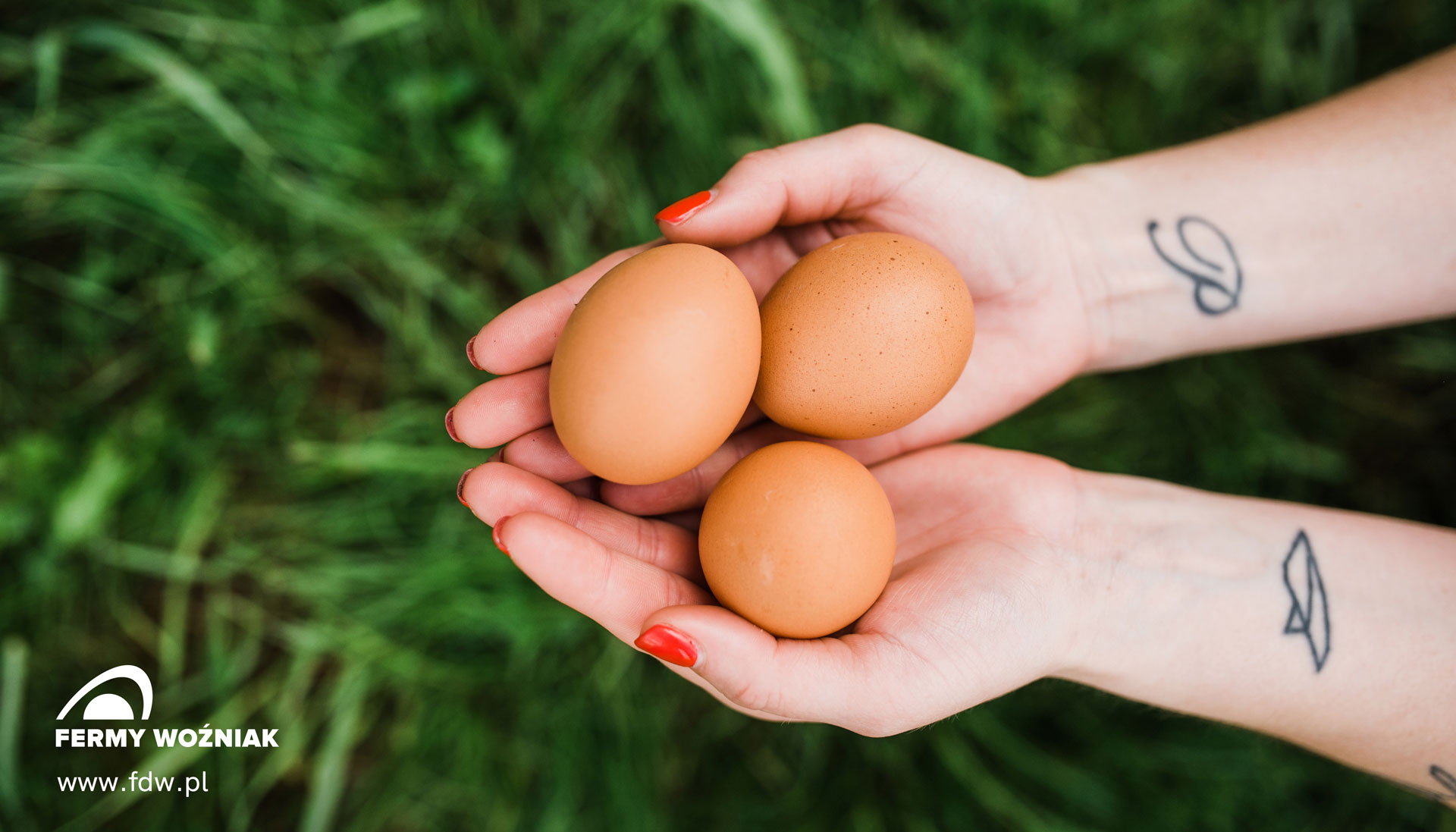 Eggs
WHEN
Polish Products in Singapore
Eggs – real superfoods straight from the heart of Europe.
Because eggs are real superfoods.
---
Poland, as an agricultural powerhouse is also one of the biggest producers of eggs in Europe. Since 2003 egg exports have been increasing. In 2013, Poland already ranked in third place among the leading egg exporting countries.
The major destination for Polish eggs is European market, with Germany, Netherlands and Italy among biggest customers. Nonetheless, Polish egg producers source also non-European tables, including those in Japan, Hong Kong, Angola, Saudi Arabia, Bahrain, Benin, Congo, Chad, Dubai, Gambia, Jordan, Qatar, Kenya, Kuwait, Libya, Maldives, Morocco, Niger, Oman, Sudan or – since April 2020 – in Singapore.
Currently, there are four Polish hen farms approved by Singapore Food Authority for exports of table eggs to Singapore. All of them belong to one of the biggest eggs producers in Poland – Fermy Woźniak. However, it can be expected that more farms also from different production clusters will be looking for the opportunity to serve the market.
Despite the geographical distance between Europe and Asia, Poland is well positioned to become a new reliable supply source of eggs for Singapore, with guarantee of the products' top quality. The abundance of the agricultural land in Poland and advanced production methods ensure not only wellbeing of animals, but also top quality of the end product. The eggs, if transported and stored properly (temperature 3-5oC) maintain their freshness, nutritional values and quality for a period of 6 months from the date of laying. In higher temperatures this period shortens to 14 days since removing eggs from refrigerator.
REAL SUPERFOOD*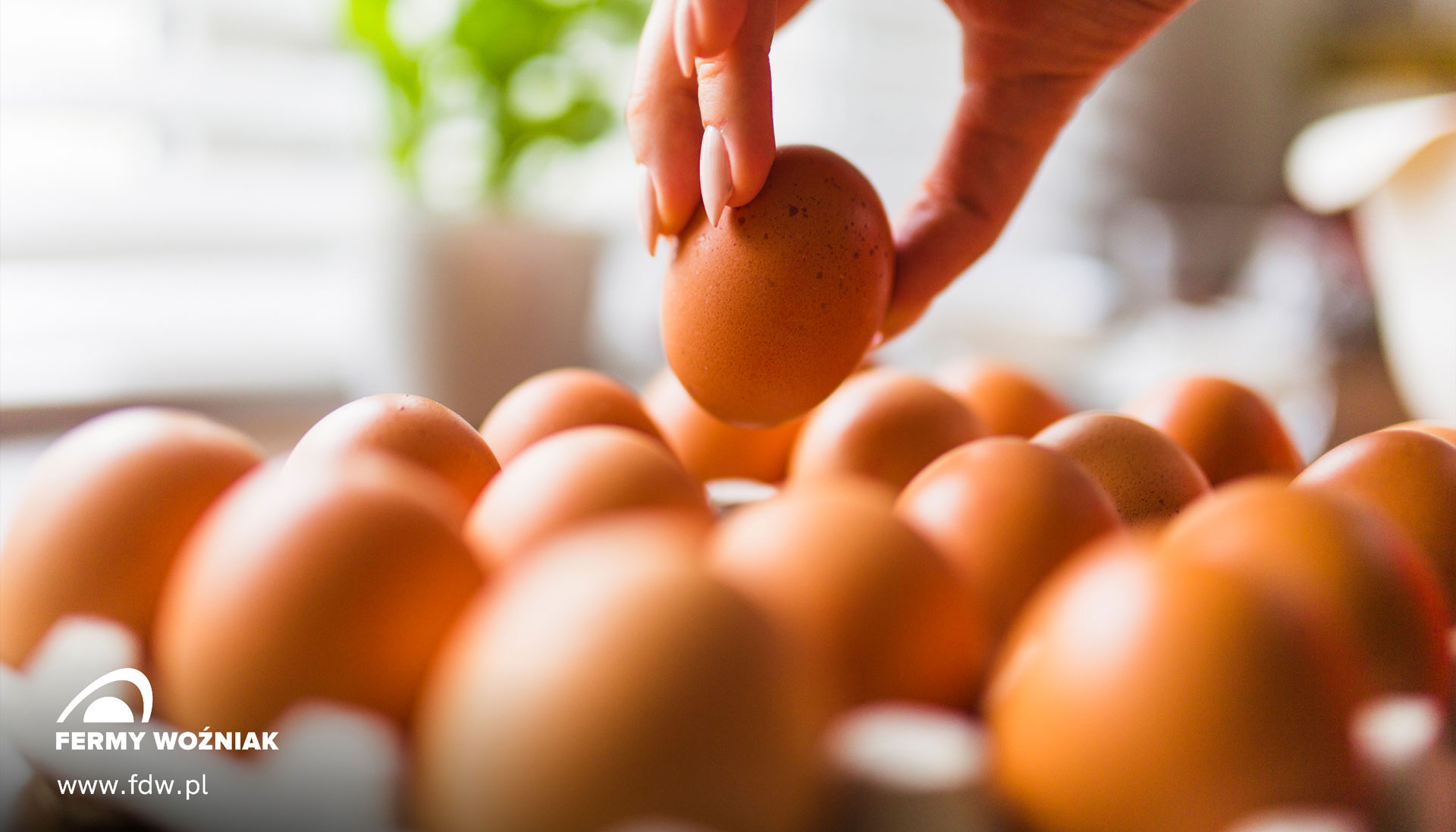 Table eggs are valuable, easily available, and moreover a cheap dietary component. Nutrition experts agree on the valuable nutrients provided by eggs, such as complete protein, vitamins, iron, folic acid, choline, and lutein.
The World Health Organization (WHO) states that you can eat about 10 eggs a week, on average 1-2 eggs a day. However, this does not mean that people who eat more eggs put their health at risk, on the contrary, if the body reacts positively to such a diet, it is worth continuing it.
Definitely, the egg is a vitamin and mineral bomb. Protein, thanks to its perfect composition, has been recognized by the World Health Organization as an international standard of amino acid composition, used to measure their amount in other products. Studies have shown that protein helps lower blood pressure. In one egg we find vitamins A, E, D, and K, B vitamins, especially B12, the lack of which in the human body may contribute to many neurodegenerative diseases. The egg also contains a wealth of minerals: phosphorus, potassium, sodium, calcium, iron, magnesium, copper, zinc, and selenium. Moreover, part of the lecithin that egg contains is in choline , which is essential in the regeneration of the liver. Eating just two eggs a day completely covers the demand for this substance.
Eggs are also worth eating on a reduction diet because they provide the best building material for muscles and choline, which is involved in the metabolism of fats. People who want to reduce their weight can eat boiled eggs, scrambled eggs or fried eggs.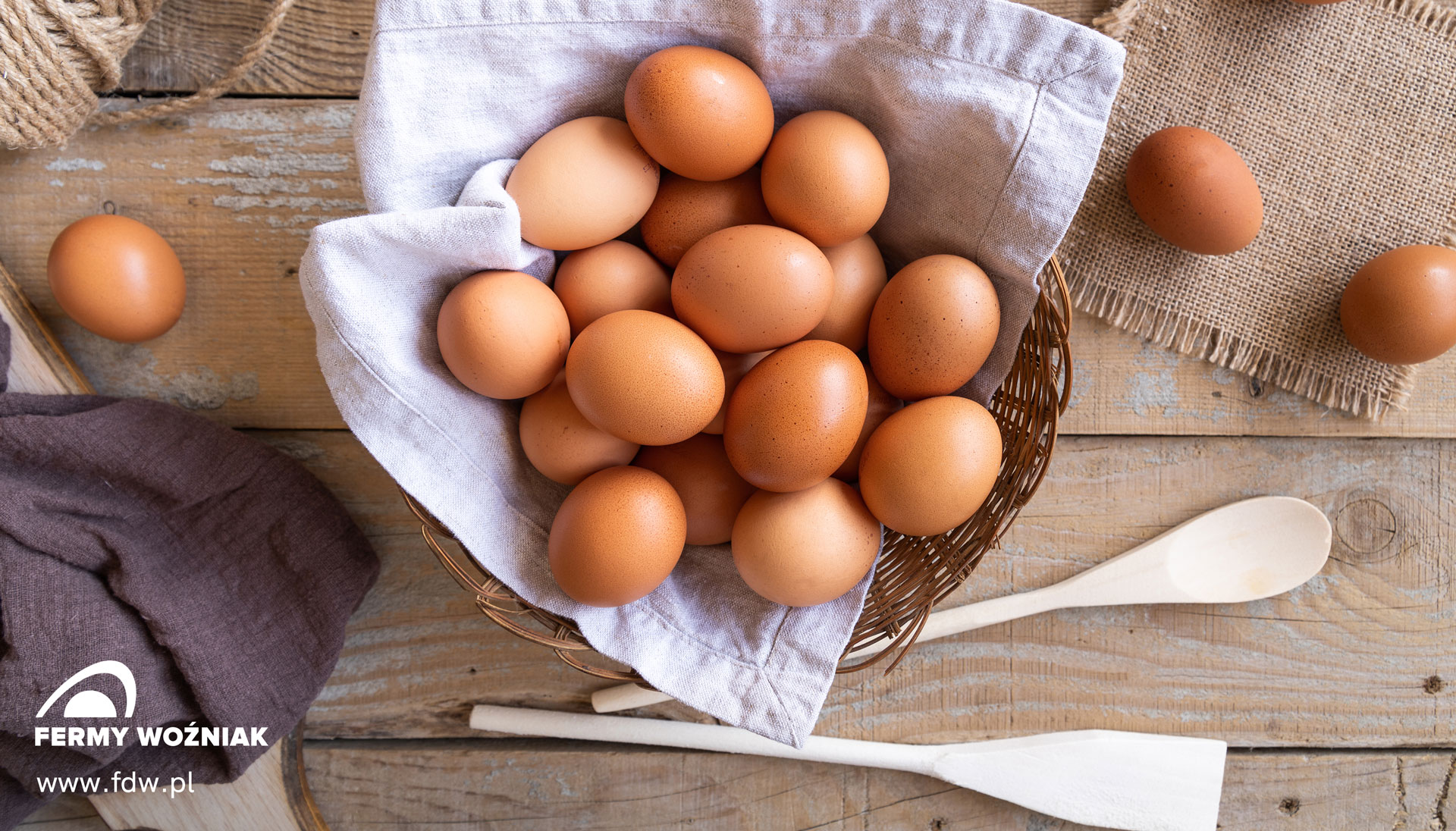 In the healthy eating pyramid, eggs were placed in the same product group as fish and legumes plant. This mean that they cannot be missing in everyone's daily diet, especially in the menu of children, pregnant women, breastfeeding mothers, and the elderly.
Even the eggshell is valuable. Its consumption, after proper preparation, is invaluable in the prevention of osteoporosis. Calcium from the shells is absorbed in at least 75%, and this is all because the calcium structure of the shell is similar to the calcium structure in human bones.
BROWN OR WHITE?*
Speaking about the eggshell and its…color. Many of you ask – what is the difference between brown and white eggs? Whether the differences are palpable in taste? And why are there differences in the color of the eggs? Why white egg is less popular e.g. in Singapore or in Poland, even though in most countries in Europe and the world more so?
The color of the eggshell is genetically determined. For example, white-plumed laying hens lay eggs with a white shell, and brown-plumed hens lay dark cream or brown eggs. It is worth knowing that there is no difference in nutritional or taste values. Referring to tradition – the egg was identified with the white color. The tradition is still maintained, even in the modern way. It is enough to see what an egg looks like in emoticons, which each of us has on the phone. Hold your breath – yes – it is white 😉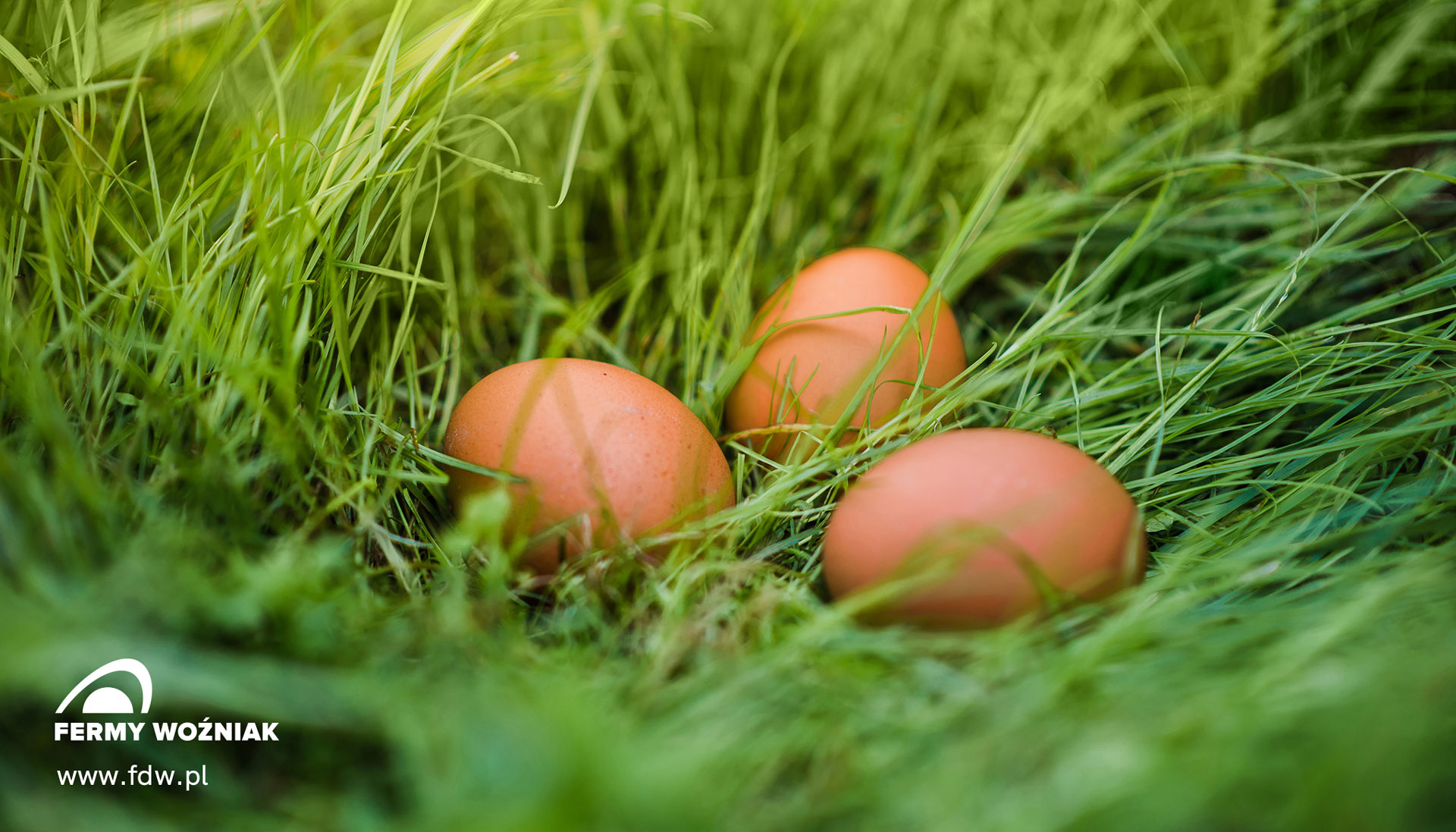 Quite a popular opinion is also the fact that an egg with a brown shell has more nutrients. Well, no, the color of the shell does not affect volumes of vitamin and mineral richness, taste or quality. An egg is simply perfect regardless of the color. White eggs are only appreciated at Easter, especially in Poland. Then nobody talks about less nutritious or inferior quality, so it is worth going beyond the scheme. Check and evaluate for yourself. Perhaps the choice of the color of the eggshell depends on shopping habits at home or the lack of choice on the shelf in the shop, but this white egg evokes traditions, venality, and rural connotations. The greater variety of the offer through choice builds our awareness. Producers with the EGGcentric gen ?educate and encourage people to check the facts. White eggs are not the worse brother of the brown, they are just as perfect.
FERMY WOŹNIAK*
Fermy Woźniak company is one of the biggest producers of table eggs and eggs for the processing industry in Europe, with over 30 years of experience. Their operations are focused on consumers and their needs, and what's more, consumers inspire them and set directions for their activities. They stand for the trend that modern business should be organic, open, and should have in mind that it's the people who make final decisions. Therefore, they put the priority on providing high-quality products and optimizing the manufacturing process with respect to natural resources. They strive for perfection and continuous development, constantly implementing innovative solutions to ensure effective cooperation with our customers. They have been working since 1986 to support the Polish economy and contribute to its growth but also present excellent quality eggs to global consumers. As an eggs producer within 30-years' practice and developed know-how, they managed to become an expert in their field of operation. Their knowledge and experience prove their position as a reliable business partner both in Poland and abroad. They call it EGG(o)centric ? approach. They supply FMCG and HoReCa sector in Poland and all around the world. Now, their eggs are also available in Singapore in yours favorite retail chains or convenience stores, which fact makes them proud and deeply EGGcited.
Fermy Woźniak wish you bon appétit!
---
Fermy Wozniak's advanced production methods
---
* Article prepared in cooperation with Fermy Woźniak and based on expertise provided by the producer.