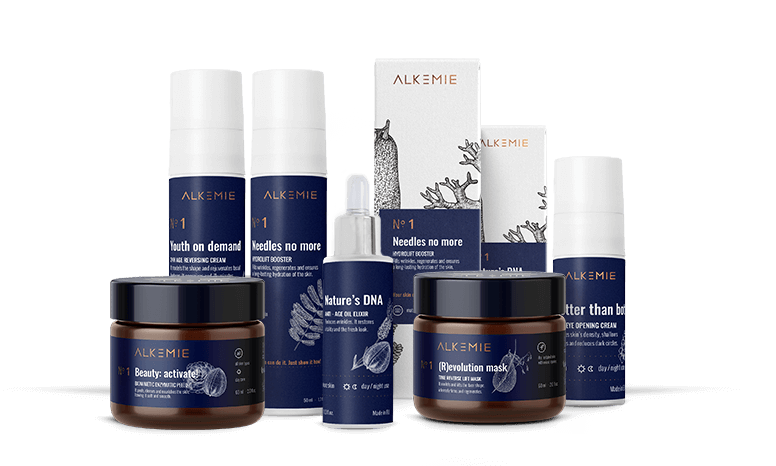 ALKEMIE
Find Out More:
www.alkemie.com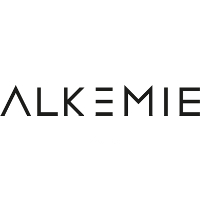 The whole truth about Alkemie
Alkemie is a whole new dimension of natural cosmetics. A combination of century-old traditions, the knowledge of herbalists, whisperers and healers, professors of botany, chemistry and physics, and the latest discoveries of cosmetology.
We believe that cosmetic products should be food for your skin. They should have long-lasting and multi-dimensional effects in order to let the natural eco system of our skin regain balance essential for its proper functioning.
---
We get the information concerning ingredients and their unique properties straight from the source – people who have been testing each of our raw materials for years to extract what's most valuable. We use only the most modern raw materials from sustainable and ecological sources, whose effectiveness was proved by clinical tests. In our products you will find unusually high concentrations of each of them, as we have evidence that it's the way to achieve the full intended effect. To make sure they will reach their destinations, we use fully natural biomimetic peptides and promoters of transepidermal penetration. They act as transmitters and magical skeleton keys for all the substances from our recipes.
---
You're probably wondering where we came from?
For the past 15 years we have been involved in the cosmetic industry, for 9 years – in the manufacture of cosmetics for retail and professional markets. We created plenty of products and treatments you have already encountered when searching for inspiration for your home care or leaving yourself in the hands of professionals in SPA hotels. Many of our products and treatments have already been appreciated by groups of specialists and given numerous awards for innovation and effectiveness.
We have gained the trust of our clients by introducing the brand of MomMe Mother & Baby Natural Care and creating the first professional Femi & Baby SPA program (twice awarded by SPA PRESTIGE AWARDS). Since we find ethics and the way of obtaining raw materials extremely important, we were the first to create a comprehensive SPA for vegetarians and vegans. You can find the information that the product is suitable for vegetarians and vegans on each label.
We keep searching for interesting solutions for our new products. We attend all major raw material fairs, SPA conferences and cosmetic symposia in order to be the first to offer you new, revolutionary developments of cosmetology.
Alkemie are cosmetics we want to use ourselves. That's why you can be sure that our products contain only substances with positive effects on your skin and mood. Try us, dare to discover Alkemie!